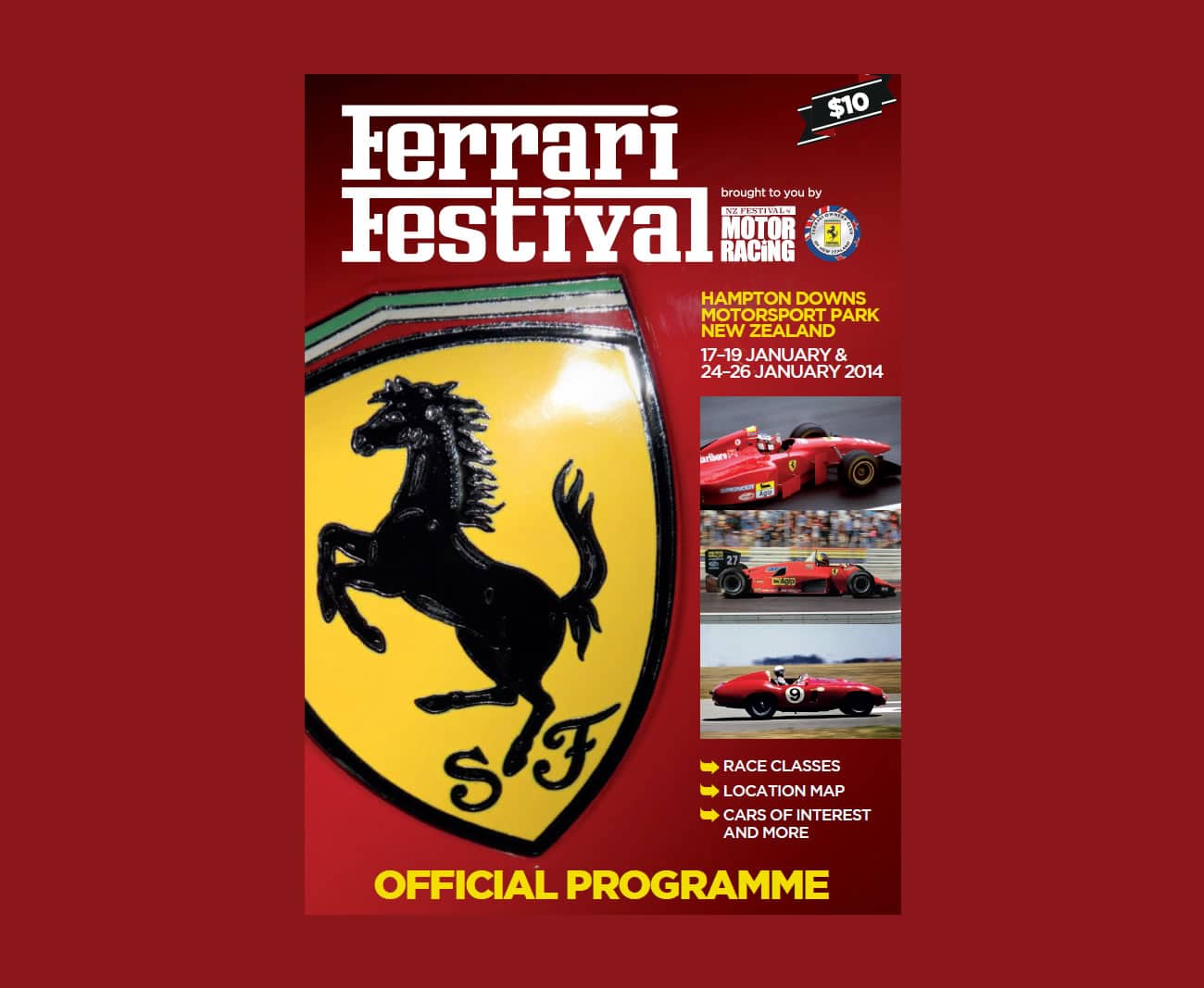 Ferrari Festival
For seven years from 2010, I was the Chairman of the New Zealand Festival of Motor Racing (NZFMR). The first NZFMR event was held in January 2010 at the then brand new Hampton Downs motor racing track, located just off State Highway 1, between Auckland and Hamilton, New Zealand. For each subsequent NZFMR event, we 'celebrated' a New Zealand racing driver, or a marque of car that had a strong connection to motor racing.
In 2020  we celebrated Bruce McLaren, in 2011 Chris Amon, in 2012 BMW Motorsport, in 2013 Denny Hulme – New Zealand's first and only F1 World Champion driver, so far, in 2014 Ferrari, in 2015 Howden Ganley, in 2016 Porsche, and in 2017 Ken Smith.
I'll be publishing on this website a number of Ferrari articles found in the Official programme for the  '2014 NZFMR celebrating Ferrari' – or 'Ferrari Festival'. Subscribe to be notified of future articles, or check back often!