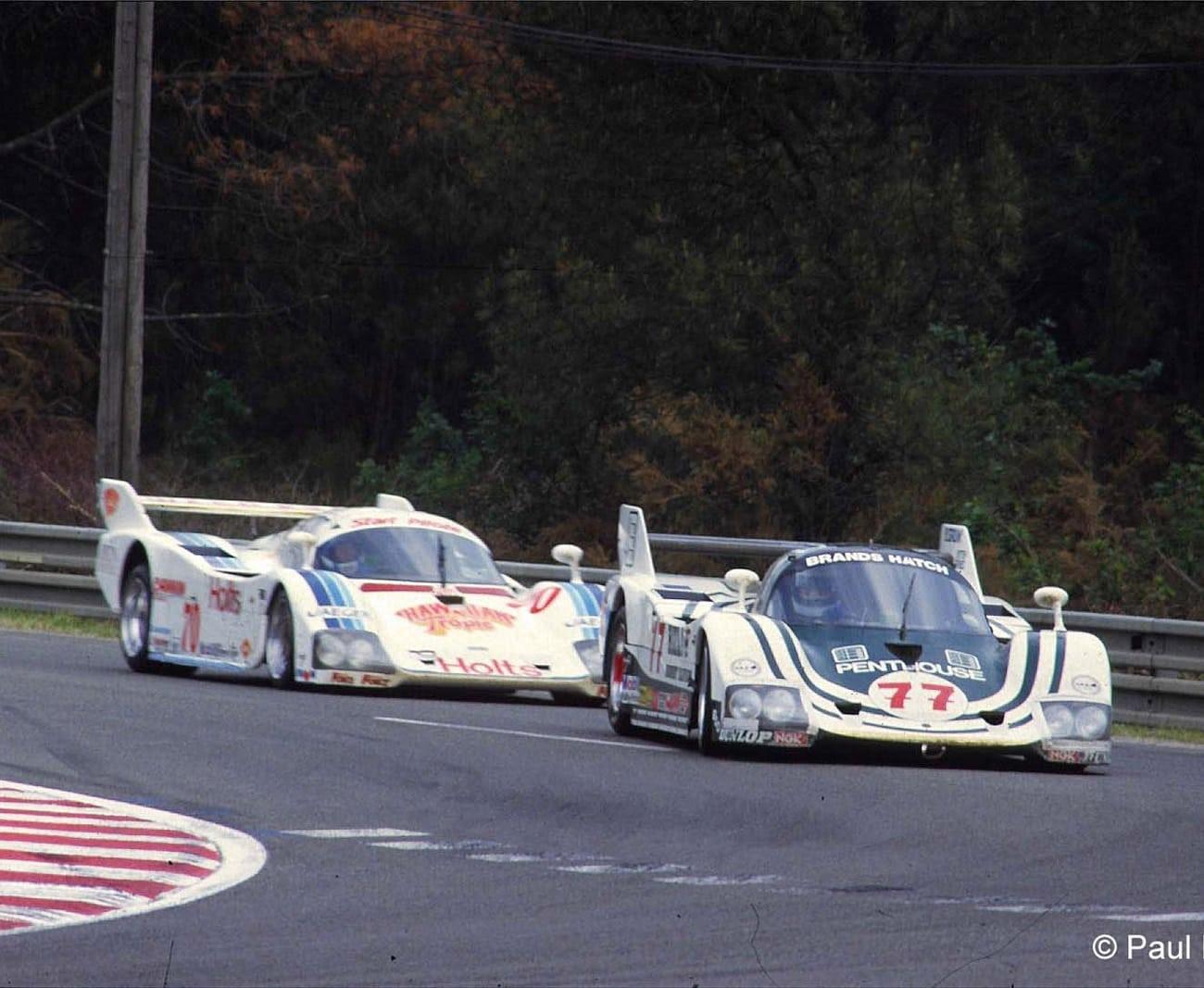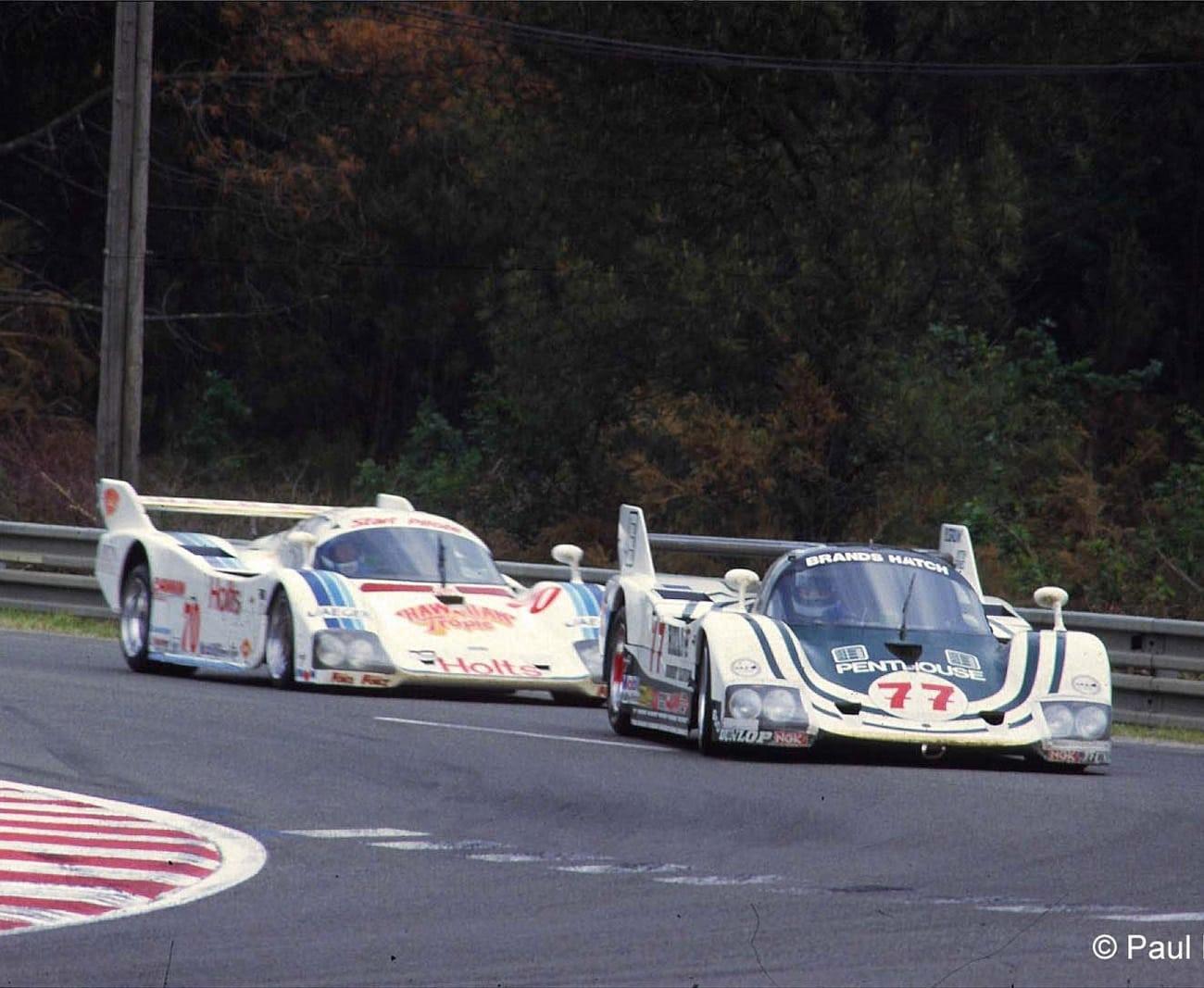 A Tribute to JAMES Howden Ganley (HAMILTON, NZ)
James Howden Ganley was born in Hamilton, New Zealand, on 24 December 1941. As a boy, his great interest was in yachting, a sport in which he competed with some success; this changed when he went to the 1955 NZIGP at Ardmore and where he saw the two 1955 Ferrari 625 single seater racing cars at speed -he was instantly hooked on motor racing! In 1956 he made his own go-cart, the Ganley Mk1, and fitted it with a 2 HP engine – it could do 30 MPH, but it had no brakes!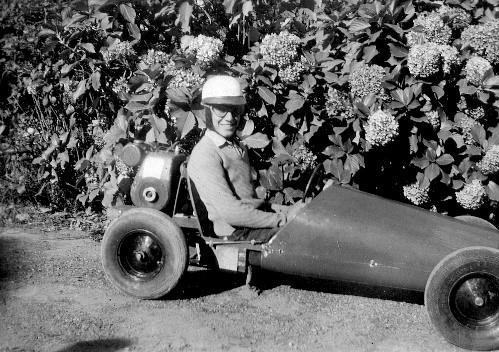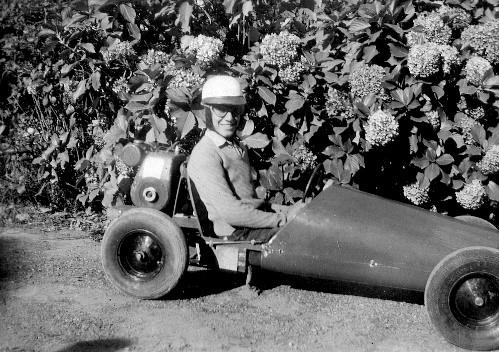 By the late 1950s he was following his father's interest in motorsport club events and occasionally Howden scored a drive in a variety of cars including his mother's Morris Minor, a Buckler Mk5 sports and a Ganley family-owned Ford 10 Special sports car.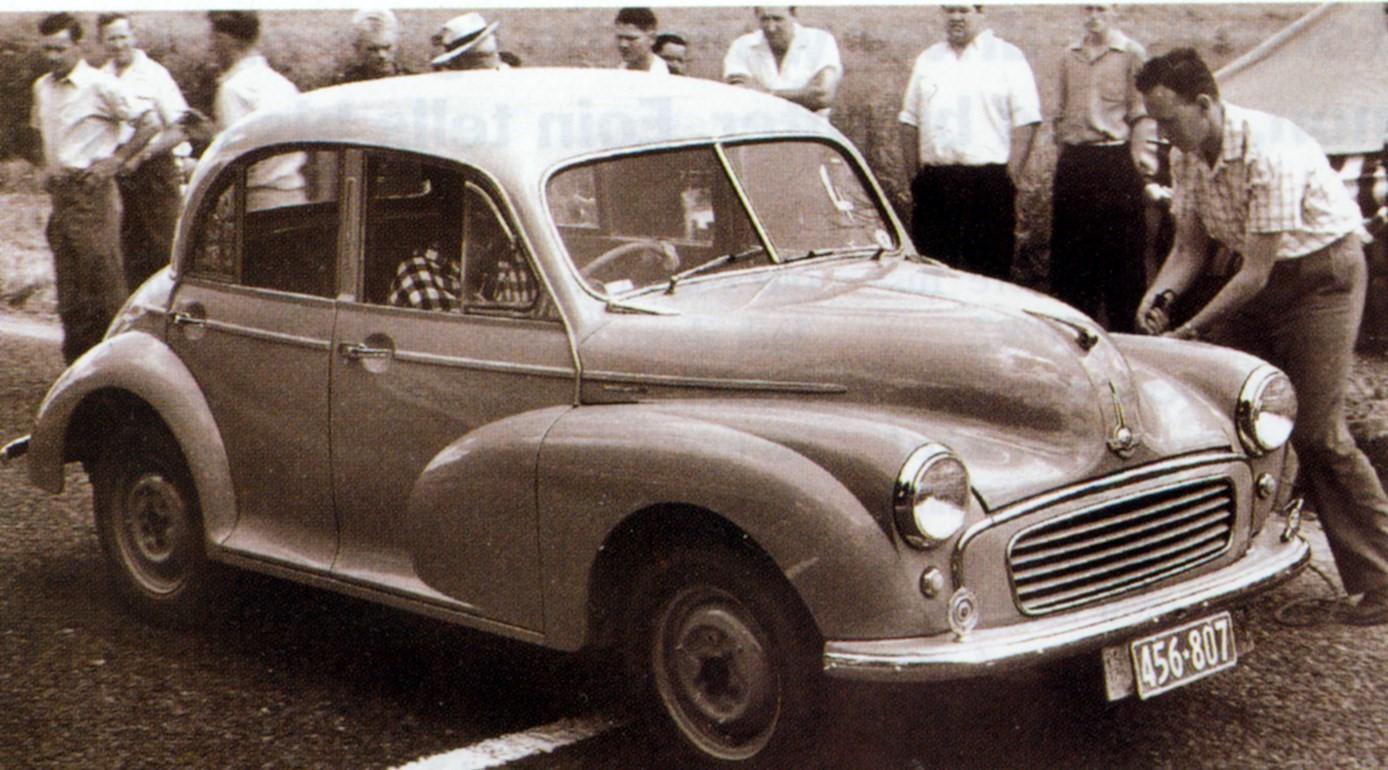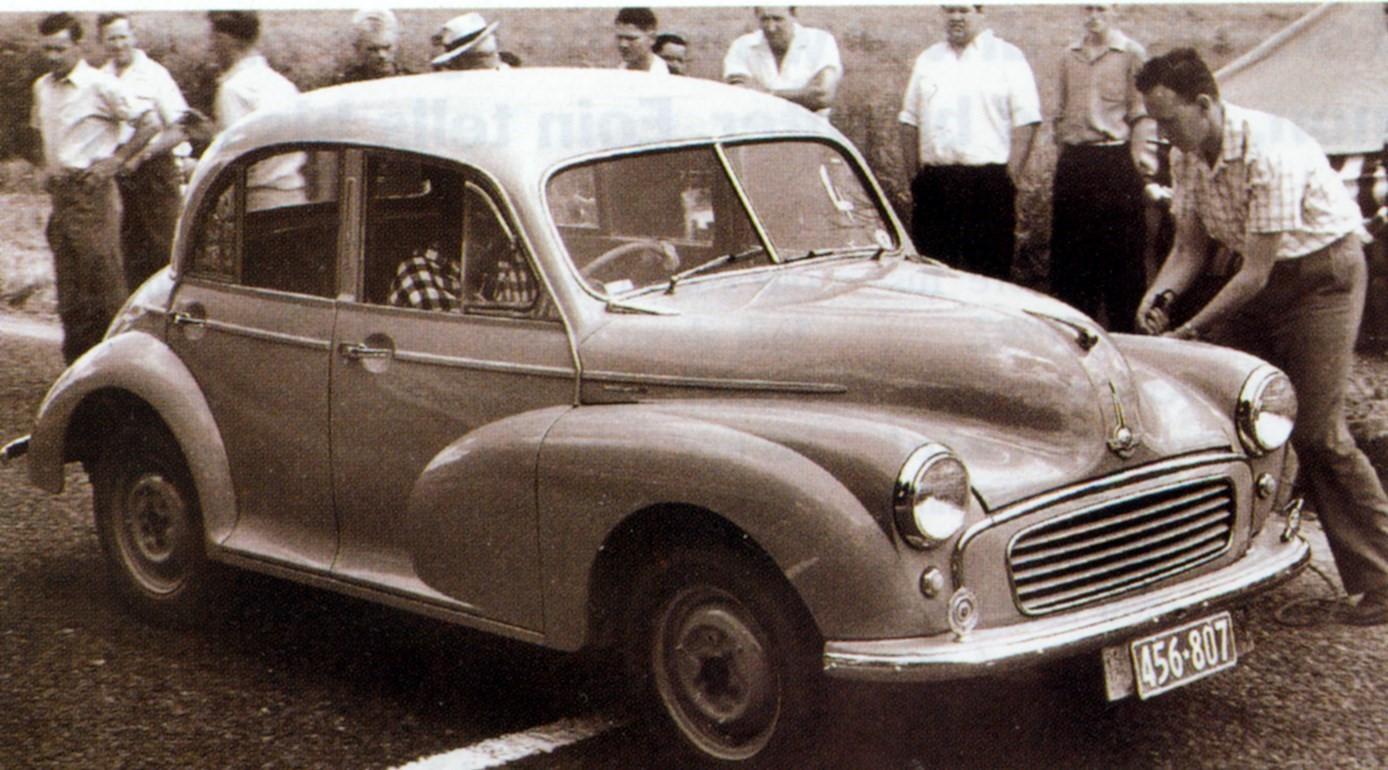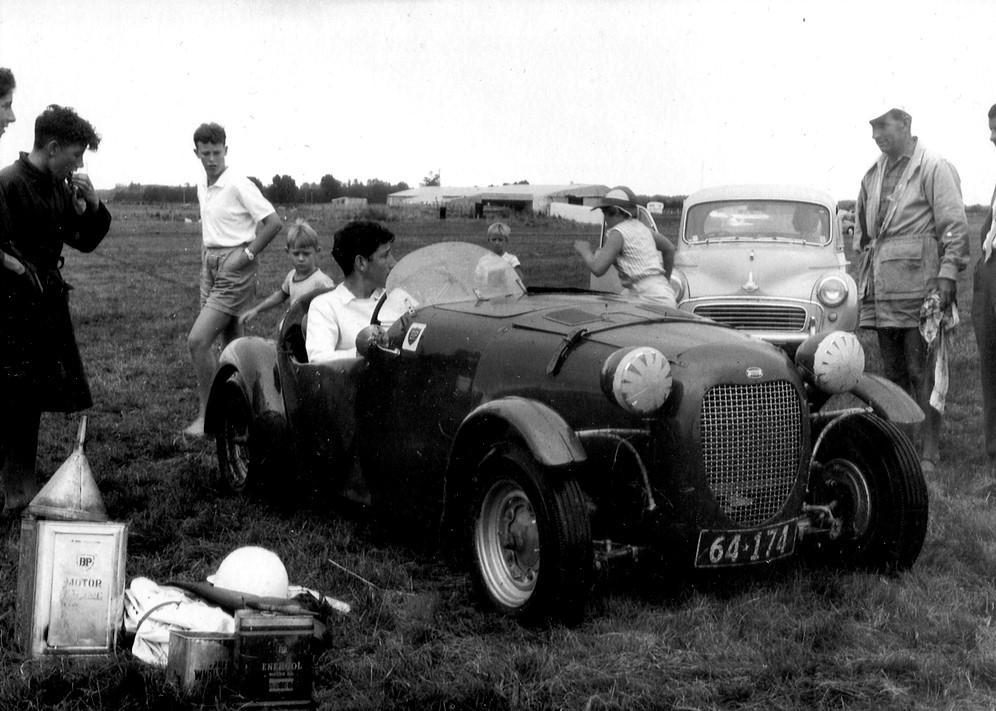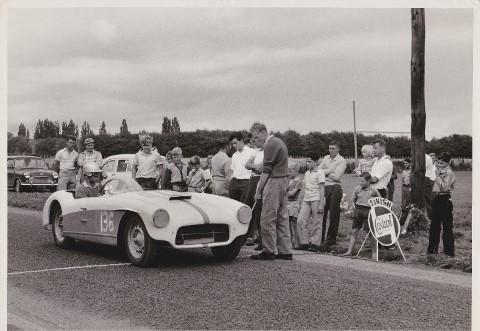 In 1960 he committed all the funds he had, as well as all he could borrow from his family, to buy a 1956 Lotus 11 sports racing car.  With virtually no budget, he competed in this car with some success throughout New Zealand for two years in 1961 and 1962.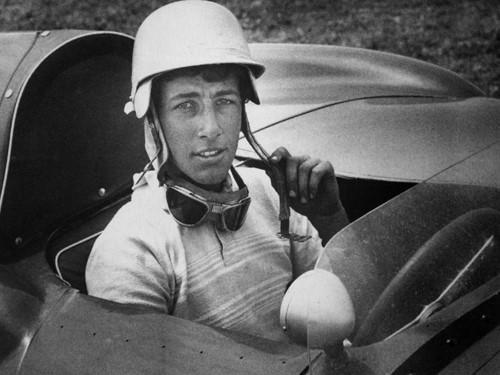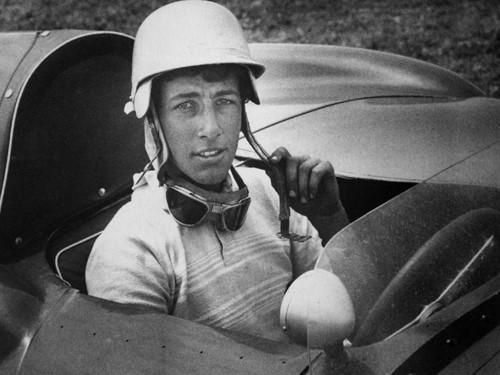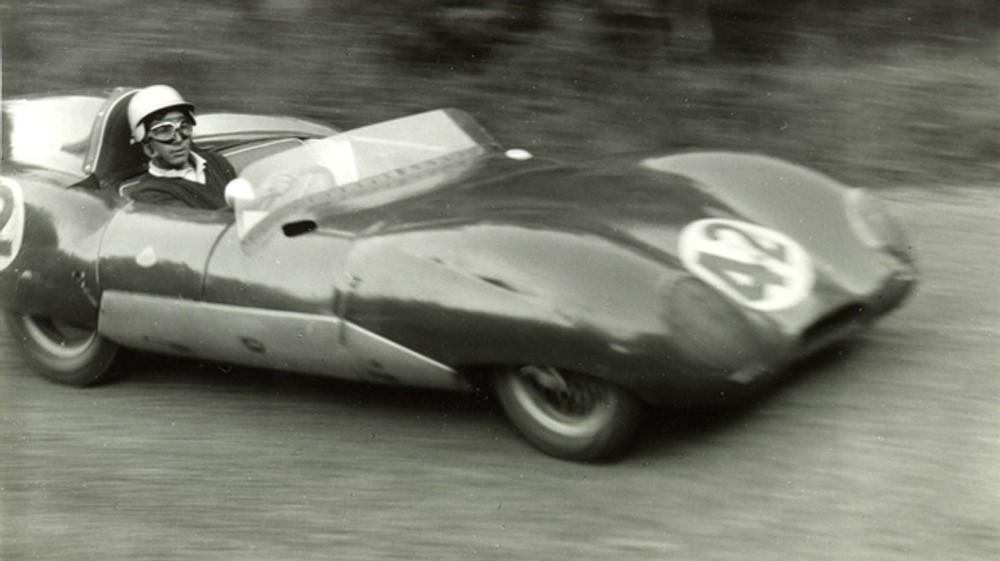 By now Howden had a goal to drive in Formula One so he left New Zealand in 1962 to work in England and thus gain the means to further his dream.  He raced a Falcon Climax GT car in England in 1962 and in 1963 became a 'works' mechanic, and later 'works' driver with the Gemini Mark 4 Formula Junior team.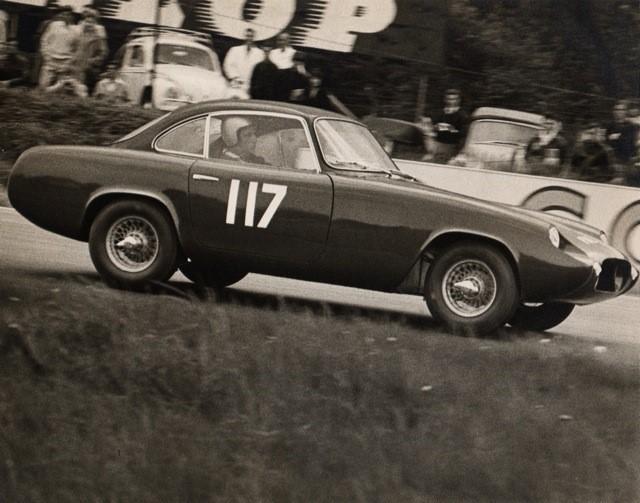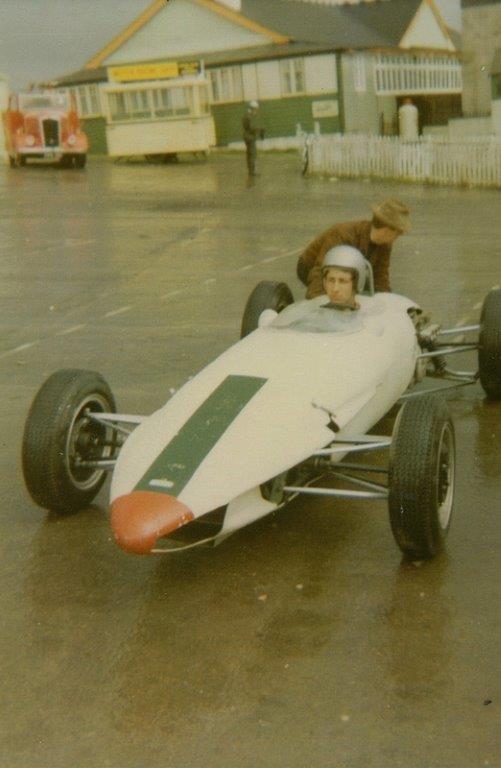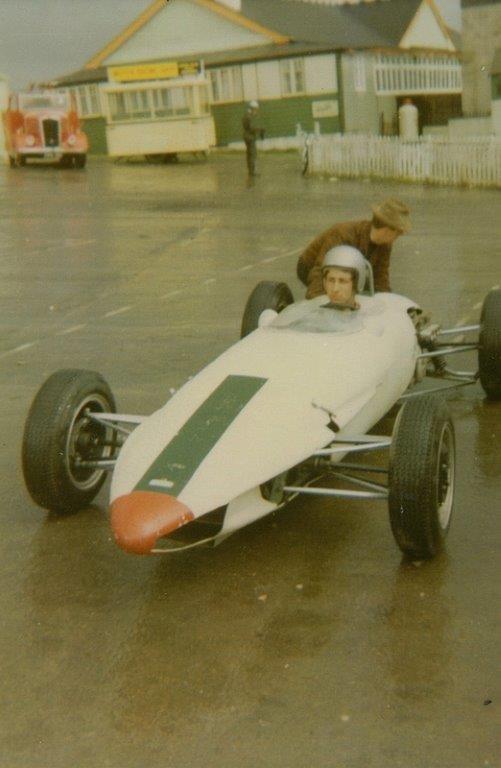 In June 1964 Howden joined the Bruce McLaren Motor Racing team as a mechanic. In 1965 he worked on the Ford GT40 X1 prototype that was being developed at McLaren and driven by Chris Amon.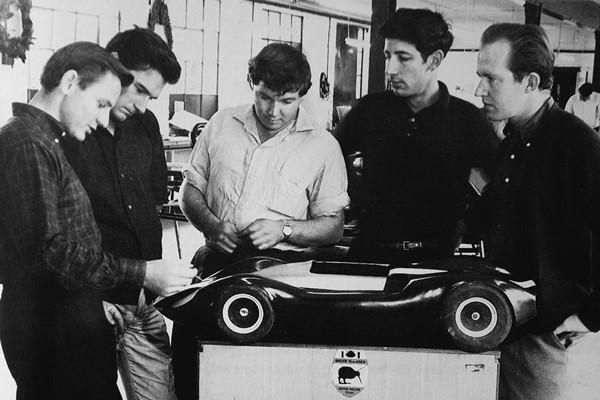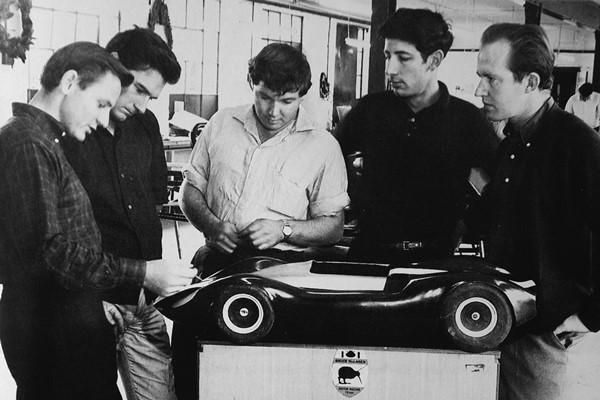 In 1966 he was one of two mechanics for the McLaren M2B Ford F1 car at the Monaco GP – Bruce's very first GP with his new McLaren team.  Later in 1966, after pre-season testing in USA with the 'works' McLaren M1B Can-Am cars, Howden remained in USA as crew member for an American Can-Am team for the three-month,  six-race 1966 Can-Am season that ran from September until November.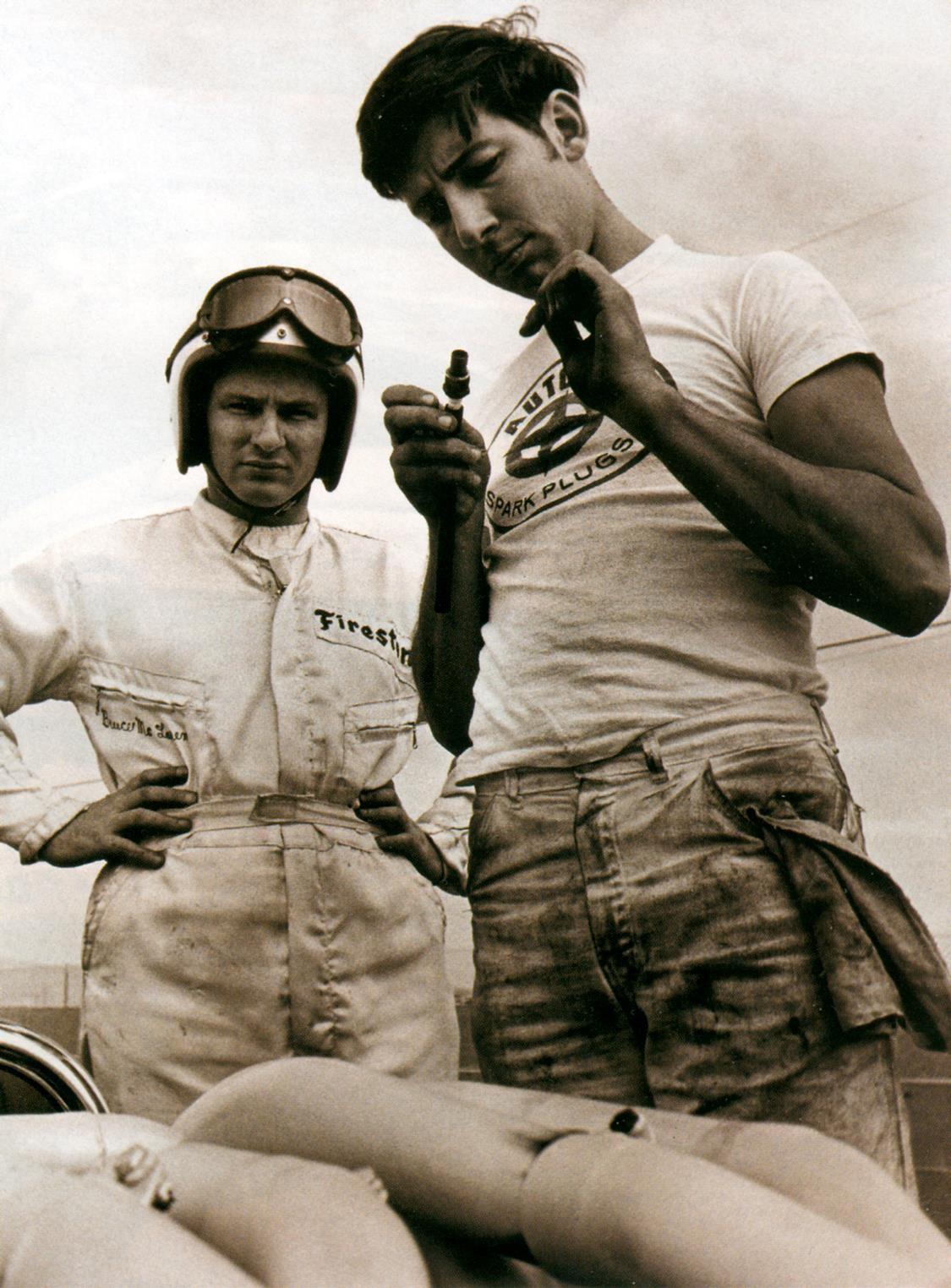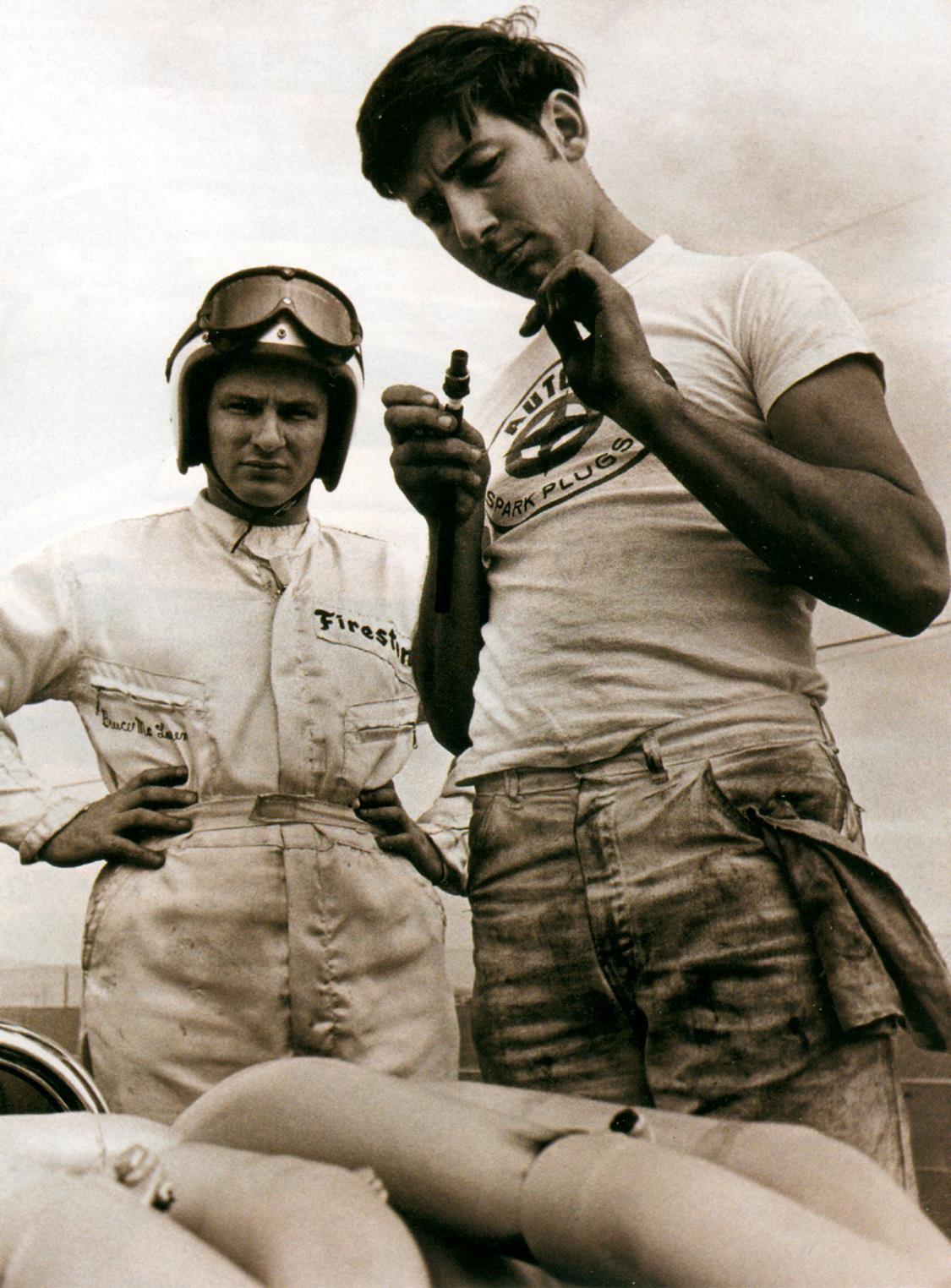 Howden returned to UK in late 1966 to race a new Formula Three (F3) Brabham BT21-20 in UK and Europe throughout 1967 and 1968.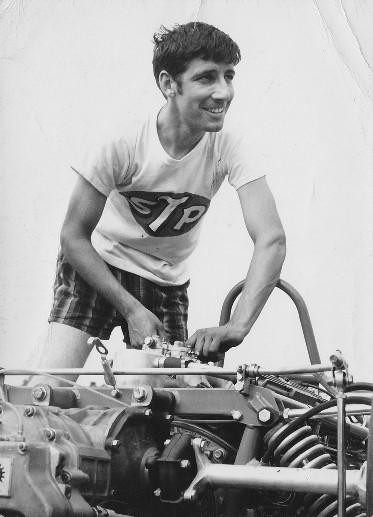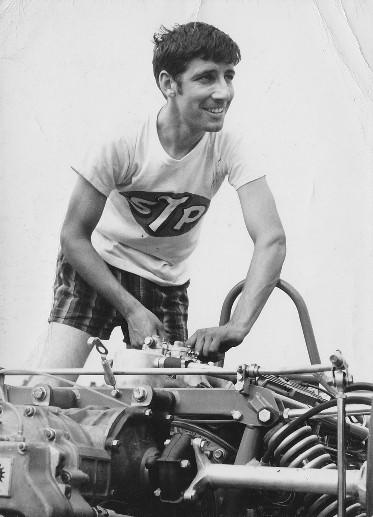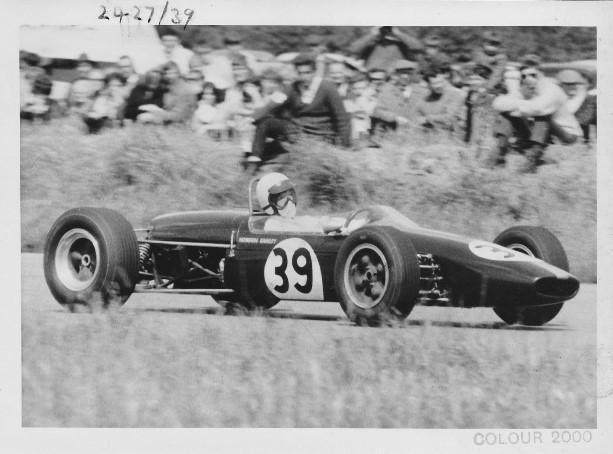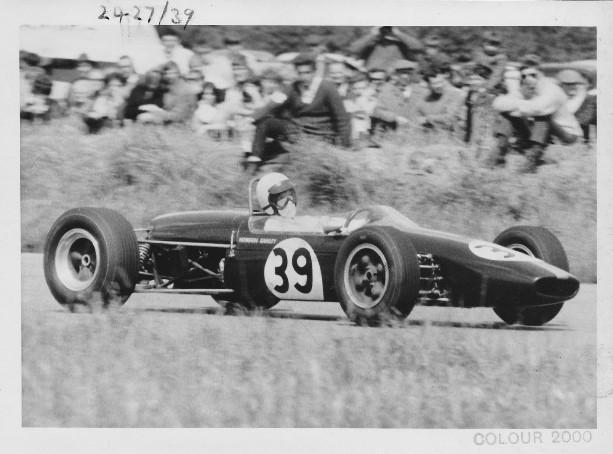 In 1969 he purchased a new Chevron B15-09 F3 single seater car and raced this car very successfully to achieve 3rd place in the 1969 F3 European Cup.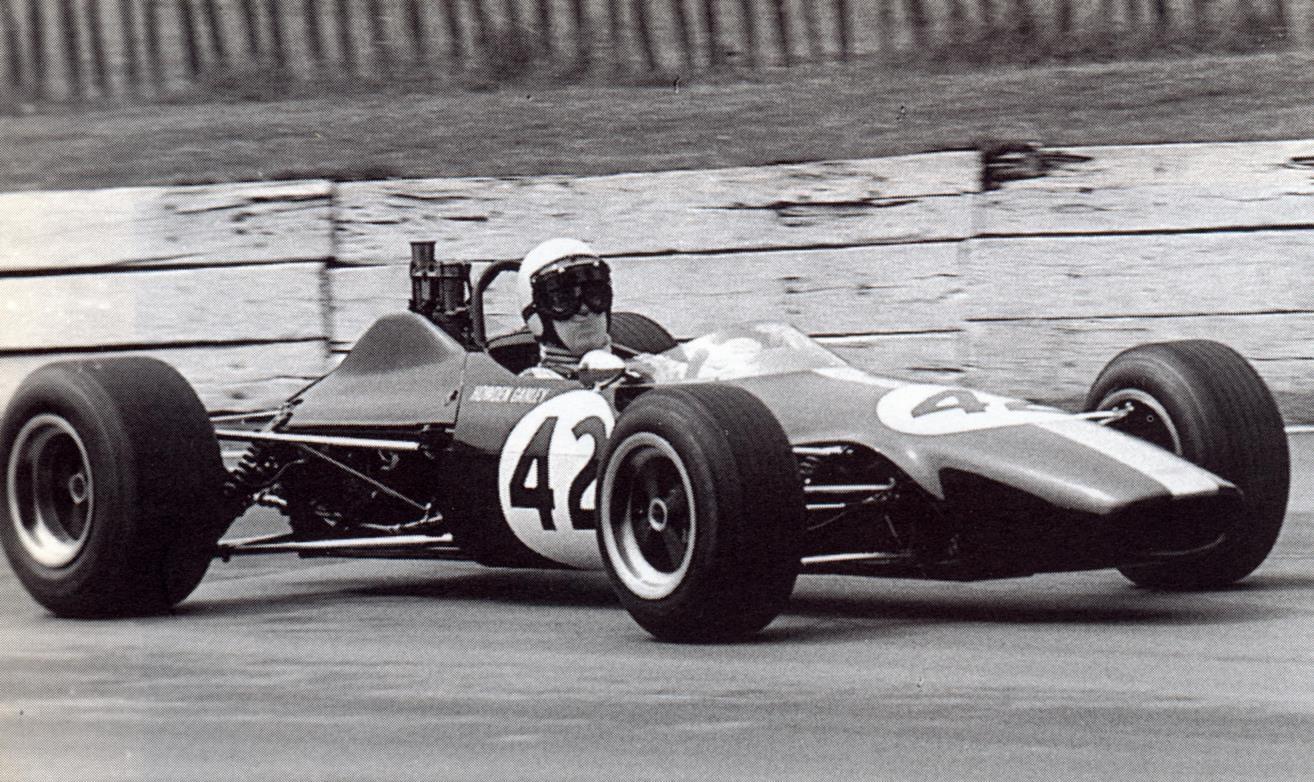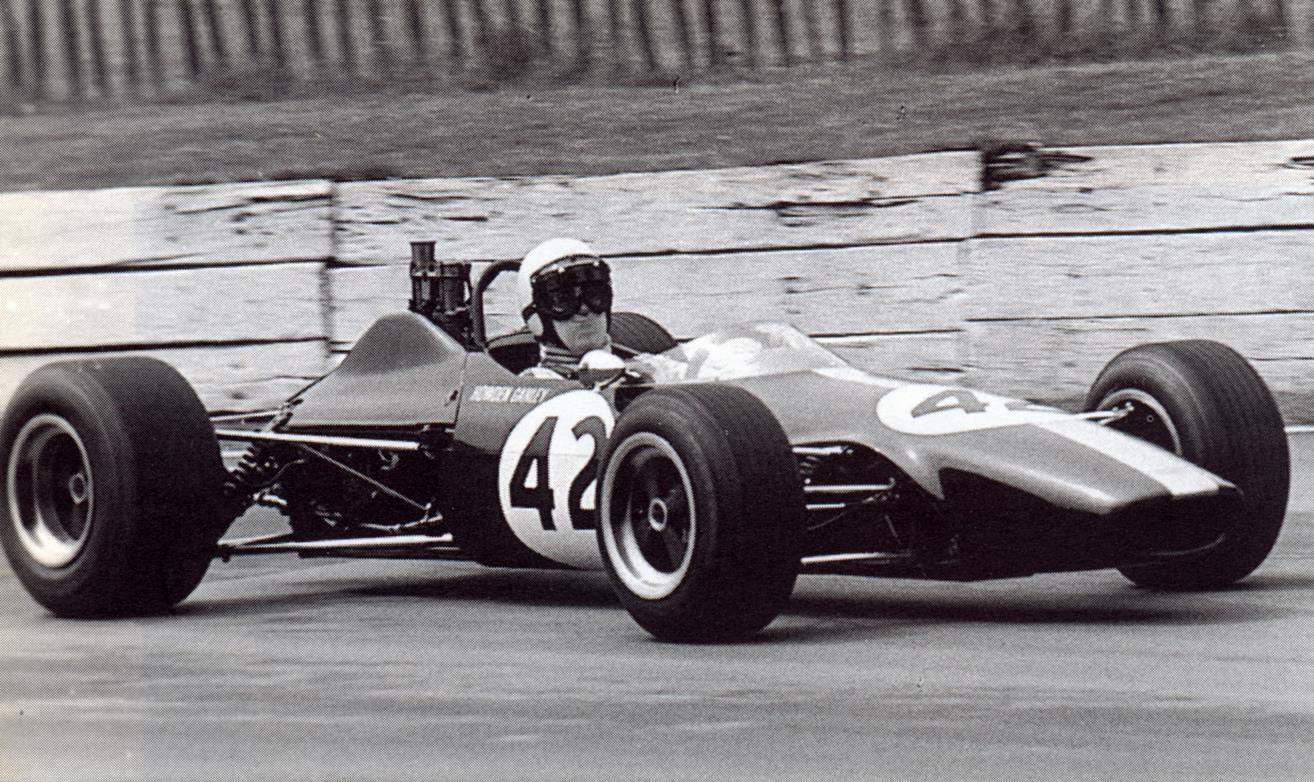 Howden had wisely kept Bruce McLaren fully informed of his progress throughout his three years in F3, and by late 1969 Bruce offered Howden a drive in a 'semi -works' sponsored McLaren M10B Formula 5000 racing car in the 1970 European F5000 Championship.  Howden drove his Barry Newman sponsored 1970 McLaren M10B 400-05 with much consistency and speed throughout 1970 such that, by the end of the final event of the 20 event season, he finished runner-up in the championship. Sadly, Bruce had earlier been killed in June 1970 when testing a McLaren Can-Am car, so Howden's hopes of making the McLaren F1 team in 1971, as indicated to Howden by Bruce, were dashed.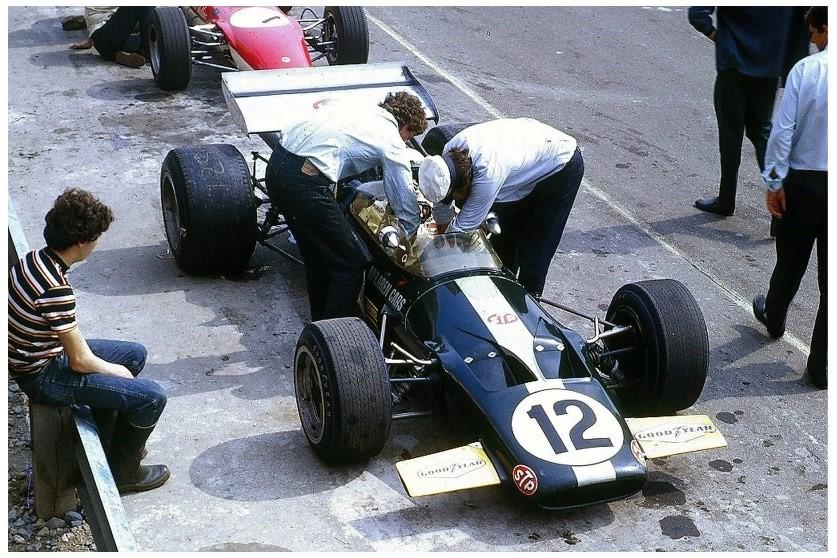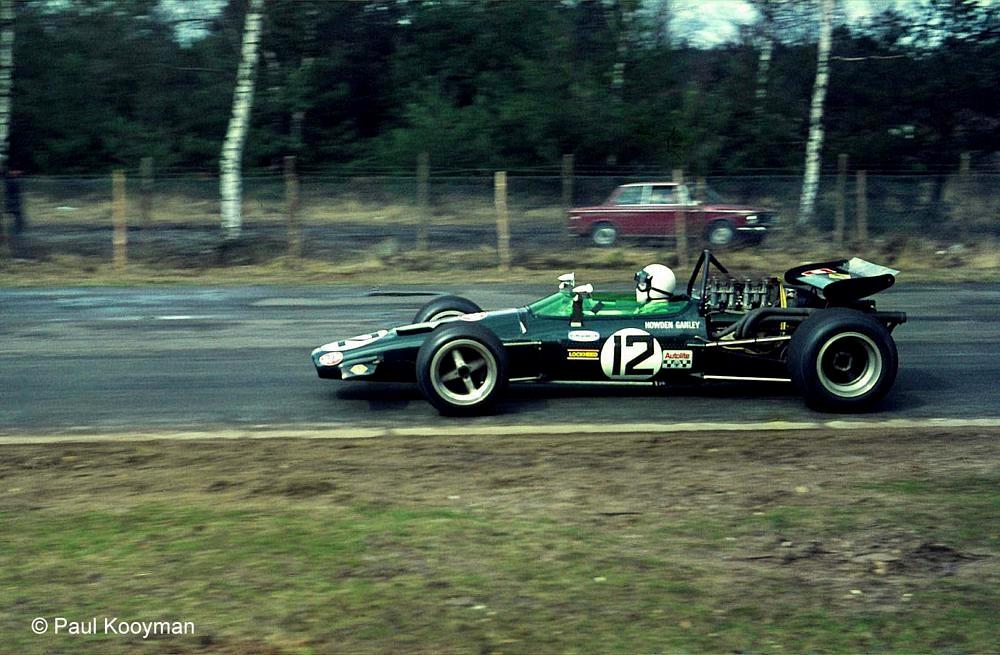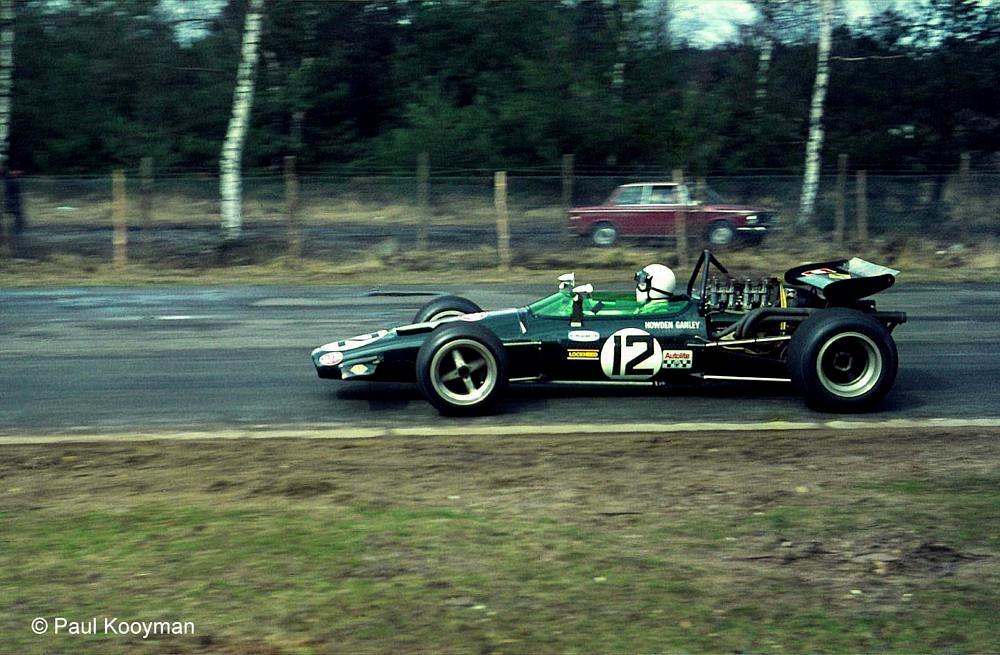 Instead of a place as a driver in the McLaren F1 team in 1971, Howden became a 'works' driver for the Yardley BRM F1 team.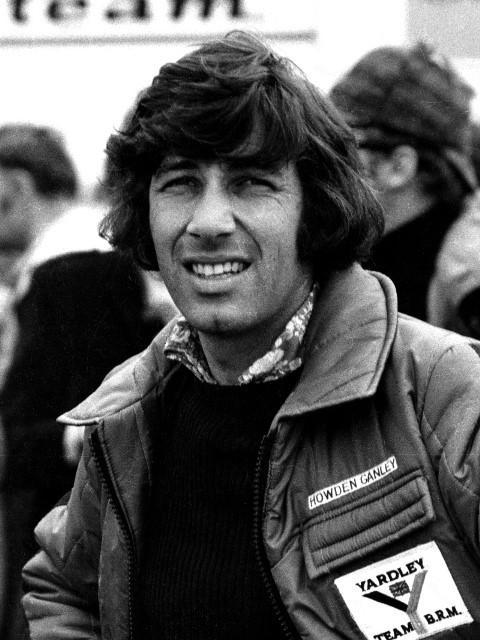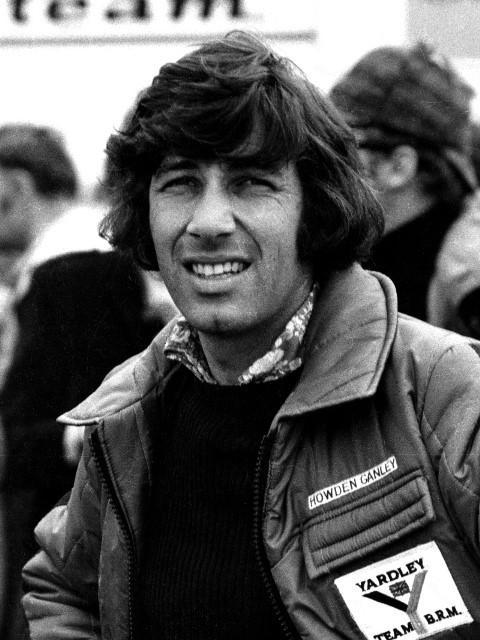 The first of his 41 F1 World Championship Grand Prix drives (plus a further 16 F1 non-championship races) was at Kyalami, South Africa in March 1971 in a year-old BRM P153 V12 3.0 litre car.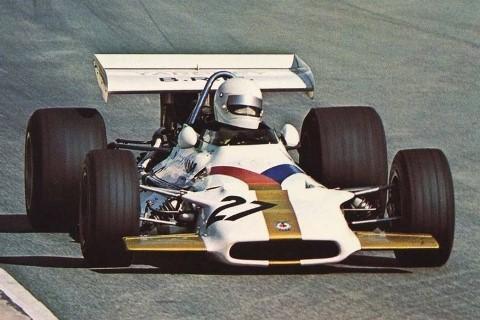 The BRM P153 F1 cars that Howden drove for the first races F1 races of 1971 were, at best, mid-field runners , but in the newer BRM P160 V12, he was able to score a 5th place at Monza in September  1971 – where the first 5 cars to finish were within 0.62 seconds of each other.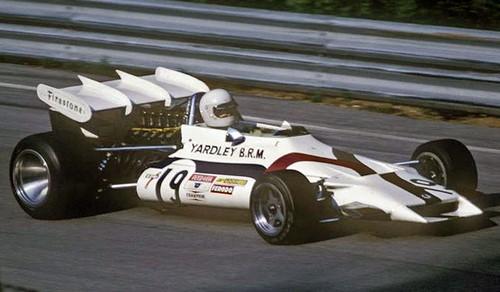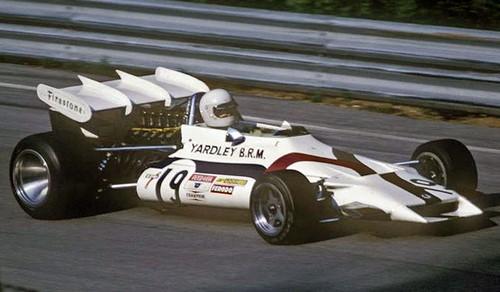 Howden also scored a fine 4th place at the US Grand Prix at Watkins Glen in the last GP of the year.  He was the 1971 winner of the Wolfgang von Trips Memorial Trophy for the best performance by a F1 new comer.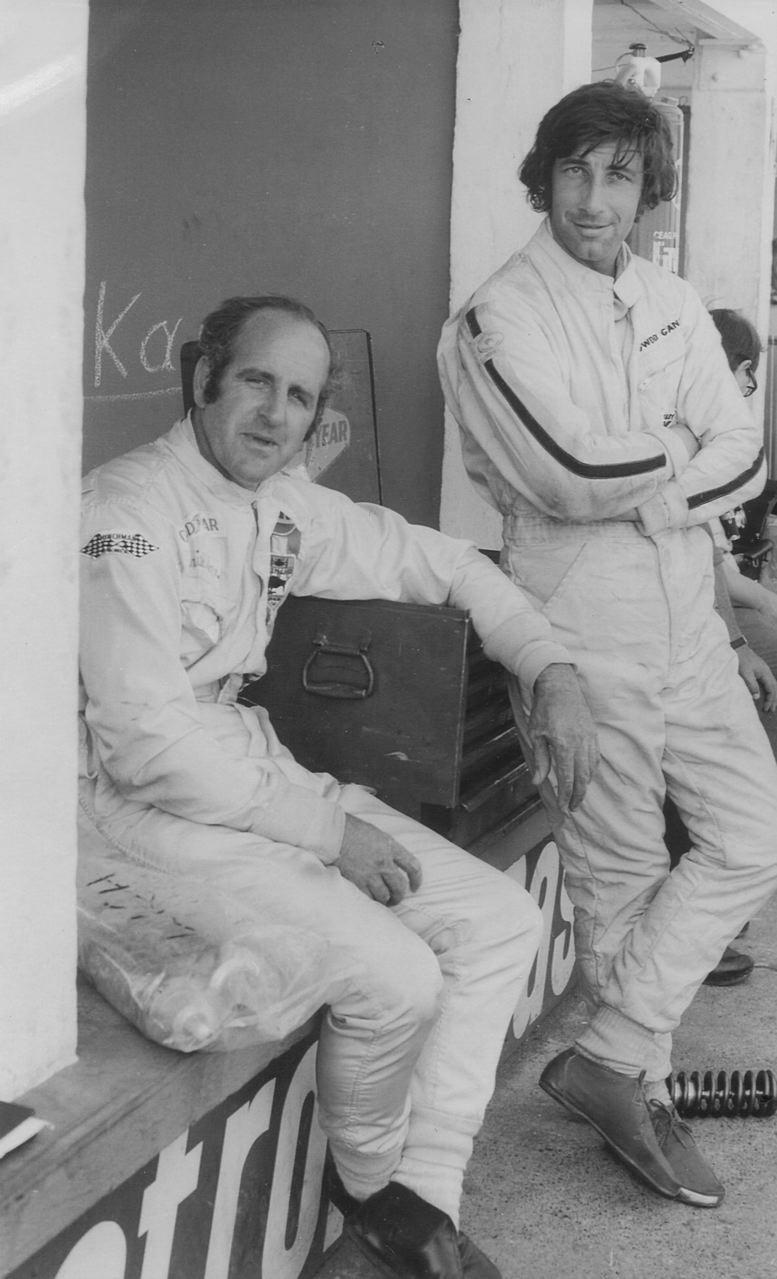 In his only Can-Am race, Howden drove the BRM P167-01 Chev V8 Can-Am car to 3rd place at the LA Times GP held at Riverside, California – a race won by Denny Hulme in his McLaren M8F from Peter Revson, also in a M8F.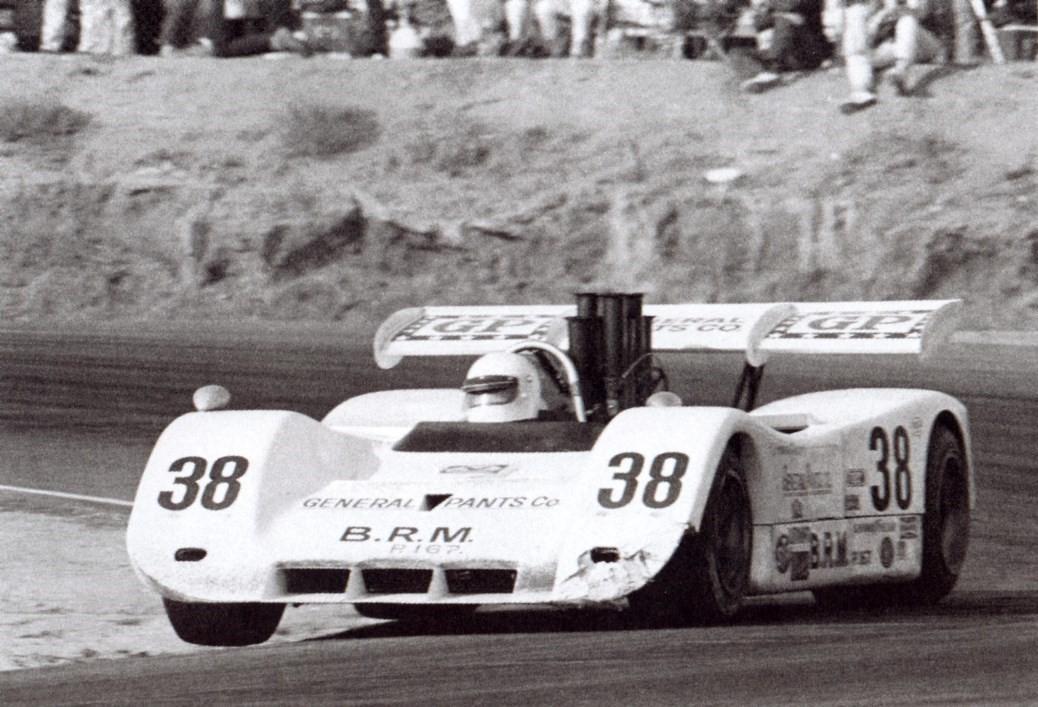 Howden also drove in the Rand Daily Mail 9 Hour race at Kyalami, South Africa on 6 November 1971. With fellow drivers Mike Hailwood and Paddy Driver, Howden drove the Team Gunston Chevron B19 sports racing car and was delighted to finish in 3rd place overall, as well as being the first 2.0 litre car to take the chequered flag behind two 3-litre Ferraris.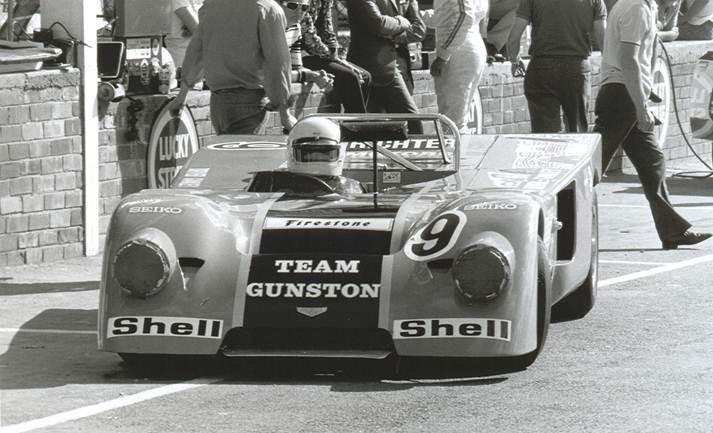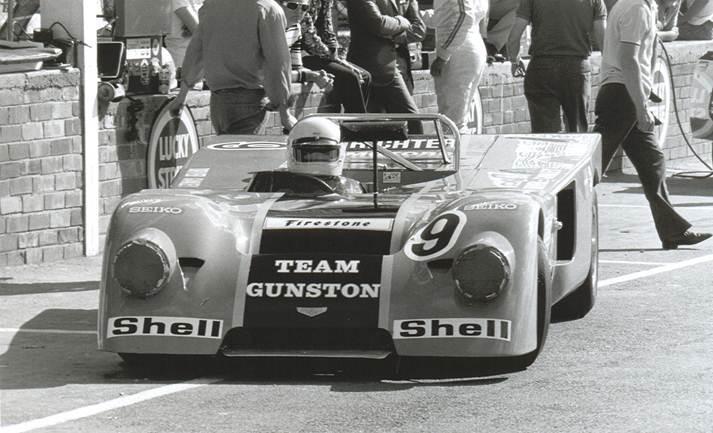 In 1972 Howden continued as a works driver in the BRM team, now with Marlboro sponsorship. The 1972 BRM P160B was not a front running car, so early GP results were modest. However, with the uprated BRM P160C he was able to pick up a good 4th place in the German GP at Nurburgring on 30 July and a 6th in the Austrian GP at Osterreichring on 13 August.  He also had a one-off drive of the new BRM P180-02 V12 at Monaco on 14 May 72.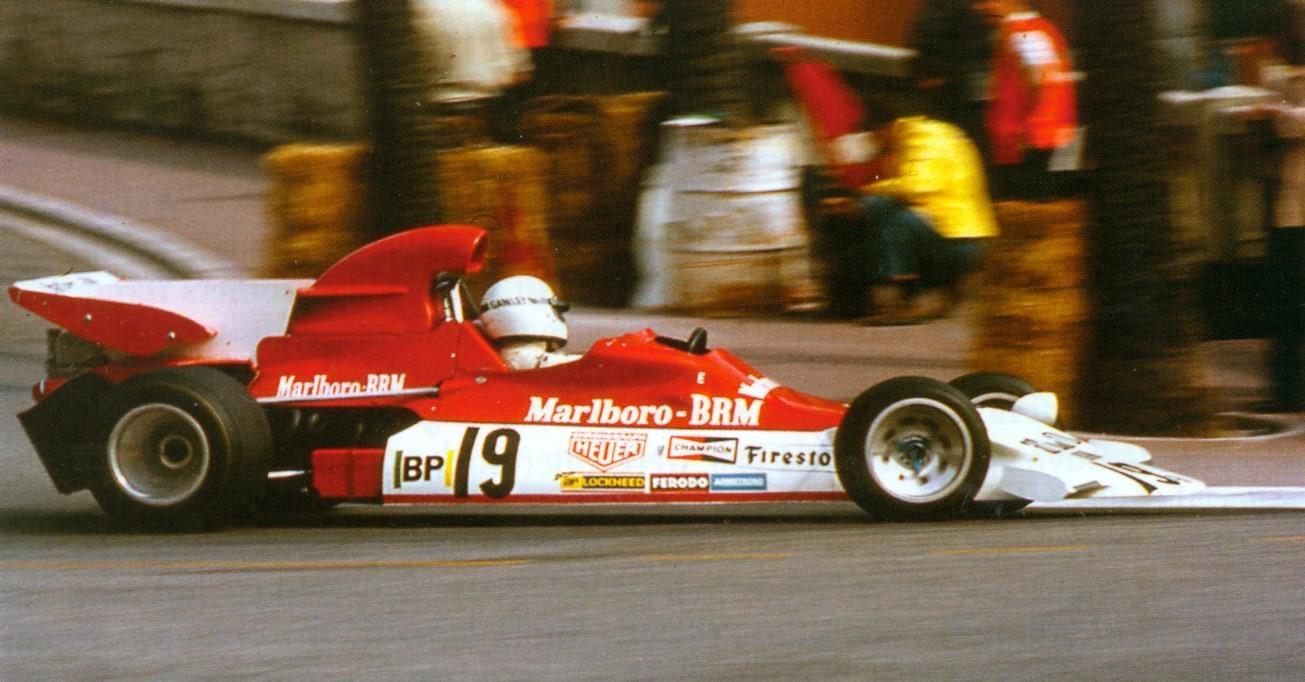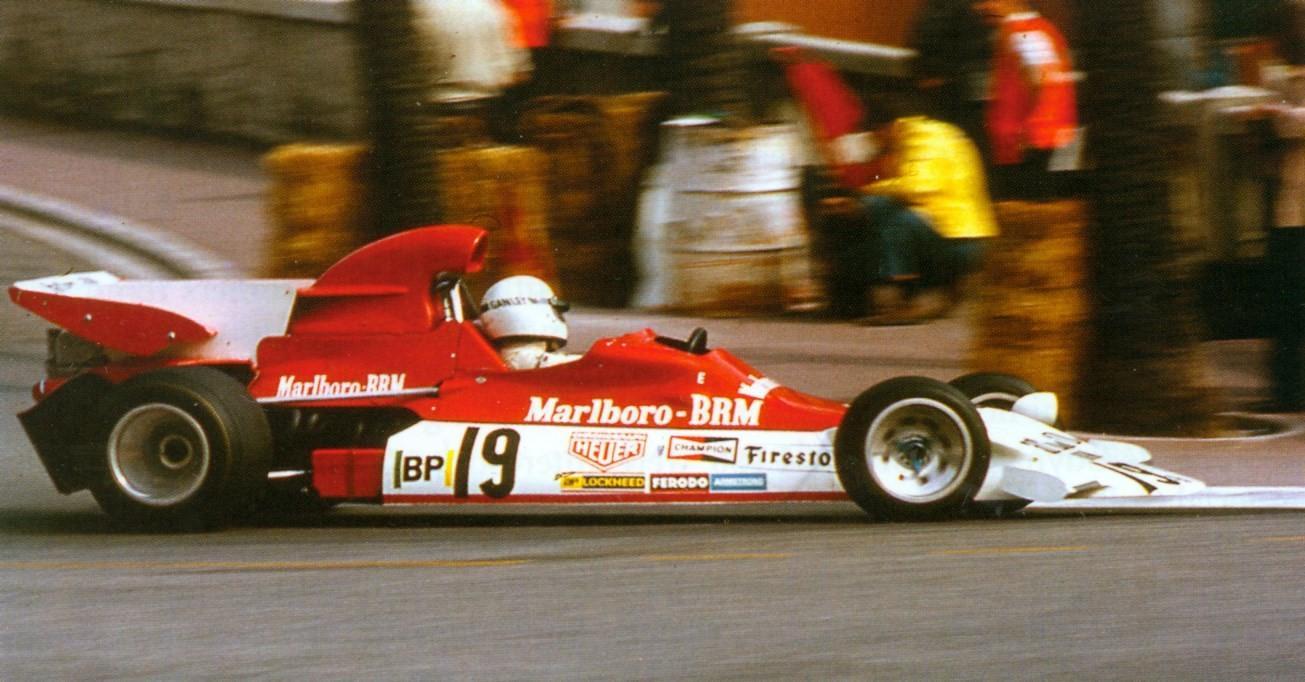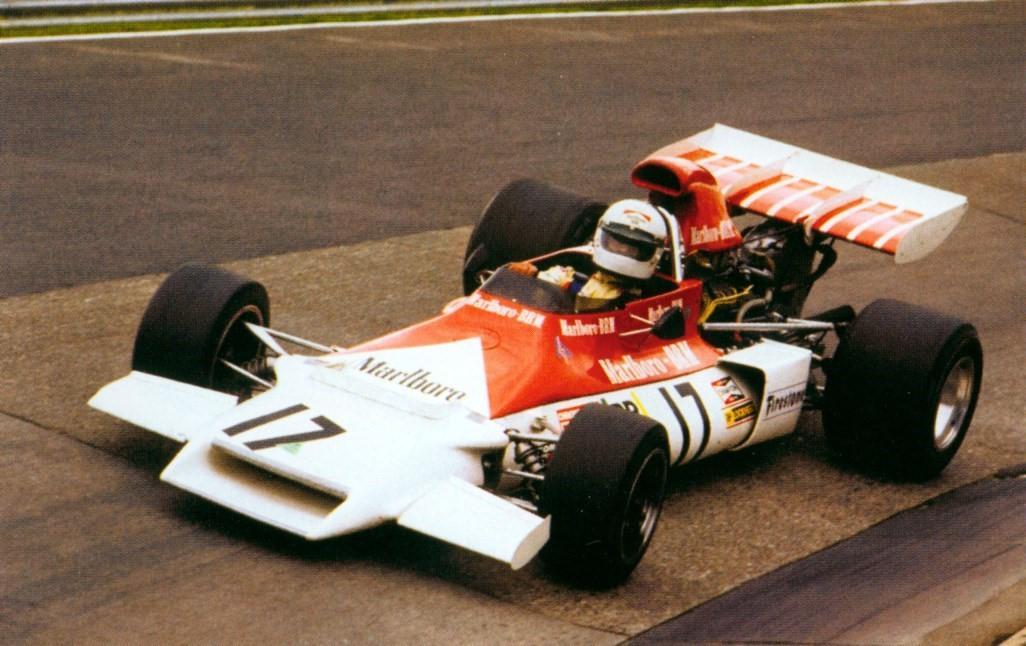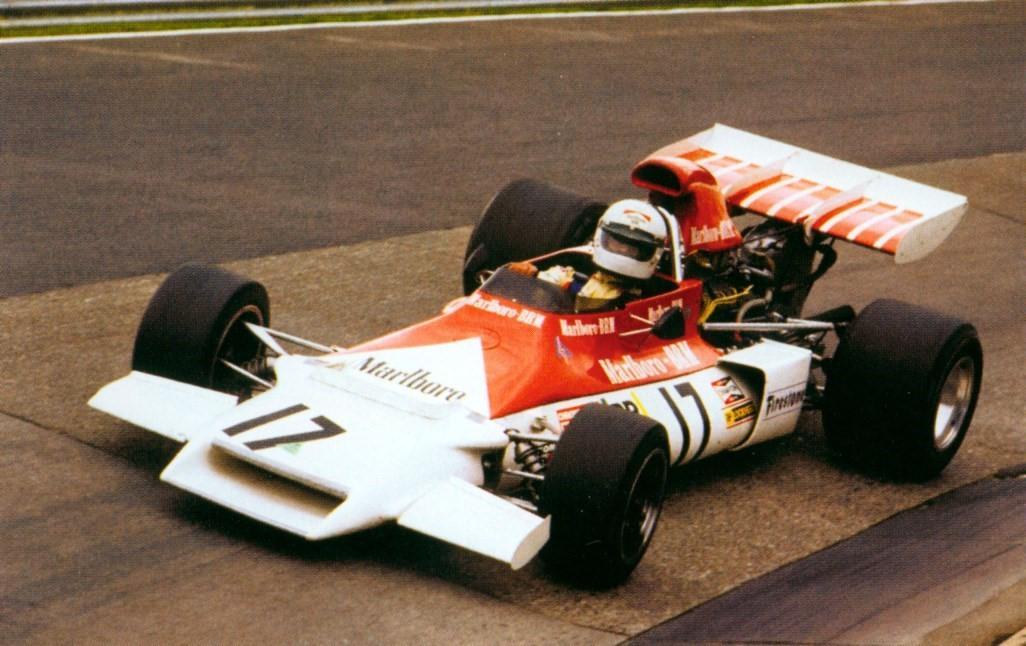 As a driver for the 'works' Matra-Simca MS670 V12 sports racing car team, Howden completed three 'practice' 24 hour test sessions before racing to an excellent 2nd place in the 1972 Le Mans 24 Hour race while sharing the drive with François Cevert.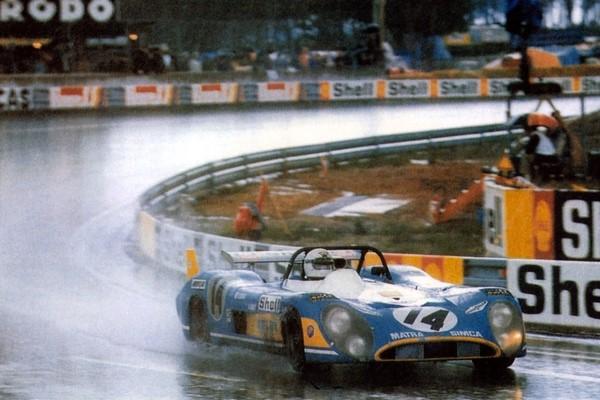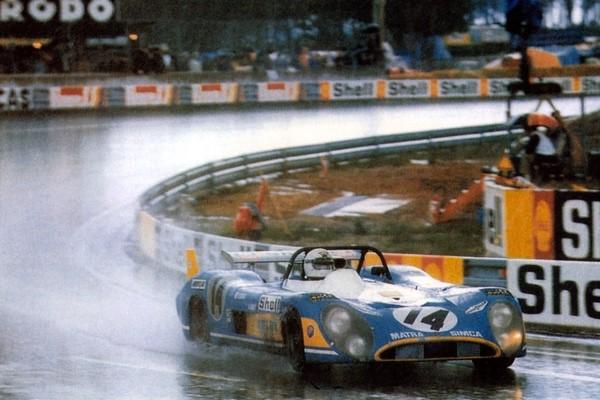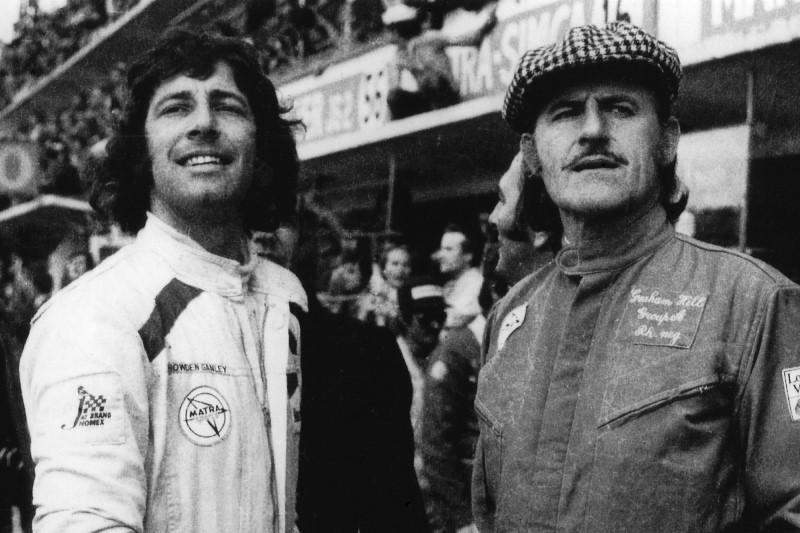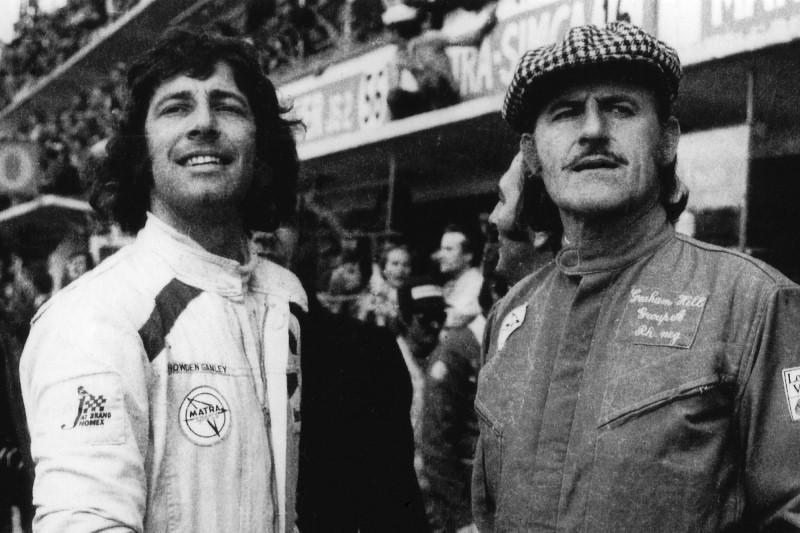 When he was not otherwise involved with F1 racing, Howden also drove the BRM P167 Chevrolet sports prototype in most of the European Interserie races. He finished runner –up in the Interserie championship with some good results including wins at Nurburgring (Germany) and Zeltweg (Austria) and 5th in Finland. 
In 1973 Howden became a 'works' Iso Marlboro Williams F1 driver. Using the previous season's 1972 Williams built Politoys FX3 (Howden refers to these cars as the Williams FW03) in the first three 1973 GP races brought only mid-field placings. For the Spanish GP in April the new Williams FW04, with now compliant deformable structure, was introduced but such was the unreliable nature of the car he failed to finish in Spain, Belgium and Monaco.  His best finish in the final seven GP races was to secure a 6th placing at Canadian GP.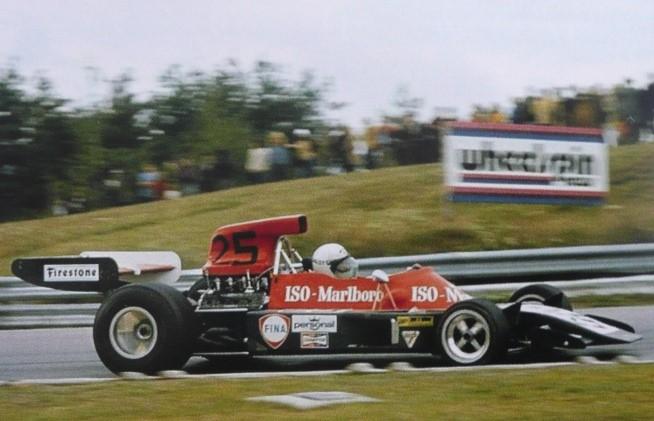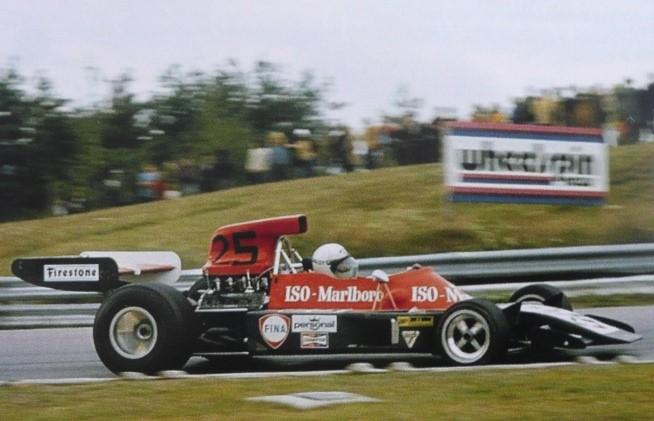 When not otherwise involved with F1, Howden was also a driver for the 1973 Gulf Racing sponsored Mirage M6 Cosworth DFV V8 cars in the World Sports Car Championship. Teamed with Derek Bell, he scored a 4th place at Watkins Glen, USA, and a 5th place at Zeltweg. In the Spa 1000km in Belgium, Howden was entered to co-drive, as he normally did, with Derek Bell in the #5 Mirage M6. However, Mike Hailwood suffered from fuel burns while driving the second #6 Mirage M6 so Howden took over Mike's driving duties in this car, and together with Vern Schuppan, they finished 2nd to the Bell/Hailwood #5 Gulf Mirage M6. Ironically, if Howden had driven as planned in his regular place as co-driver with Derek Bell, he would have finished in 1st and 2nd in this race!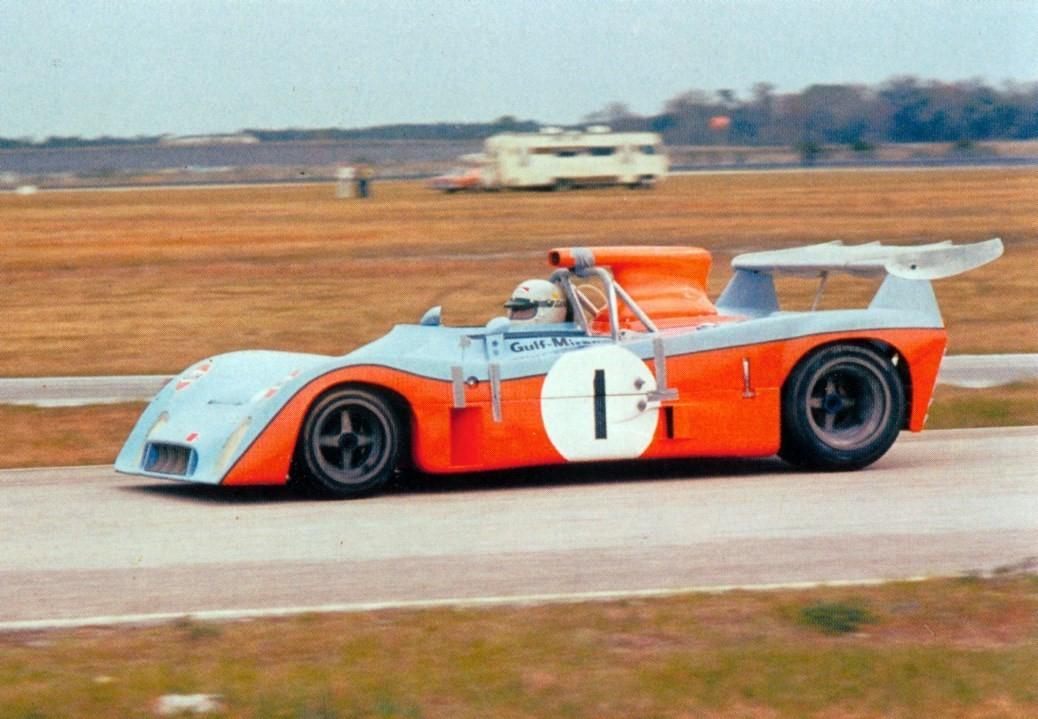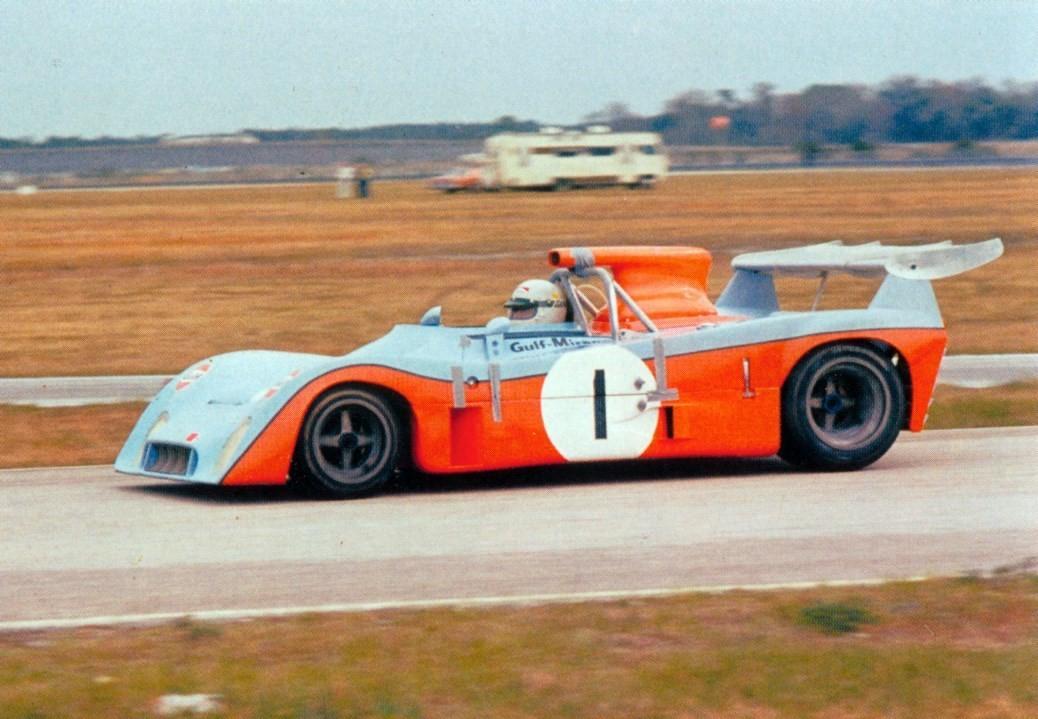 In 1974 Howden drove briefly for the March F1 team. He completed two GPs and one non-championship race in South America in the March 741 F1.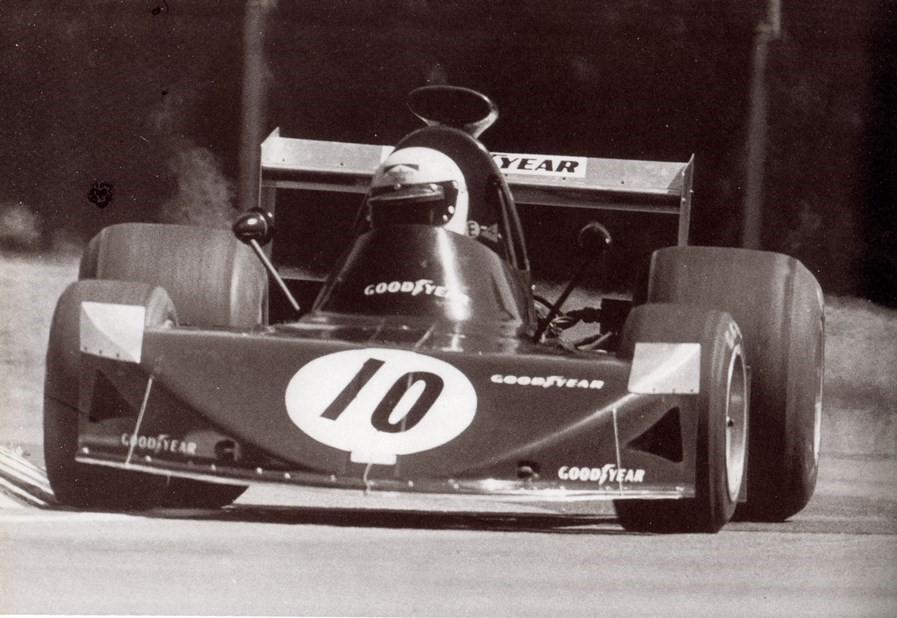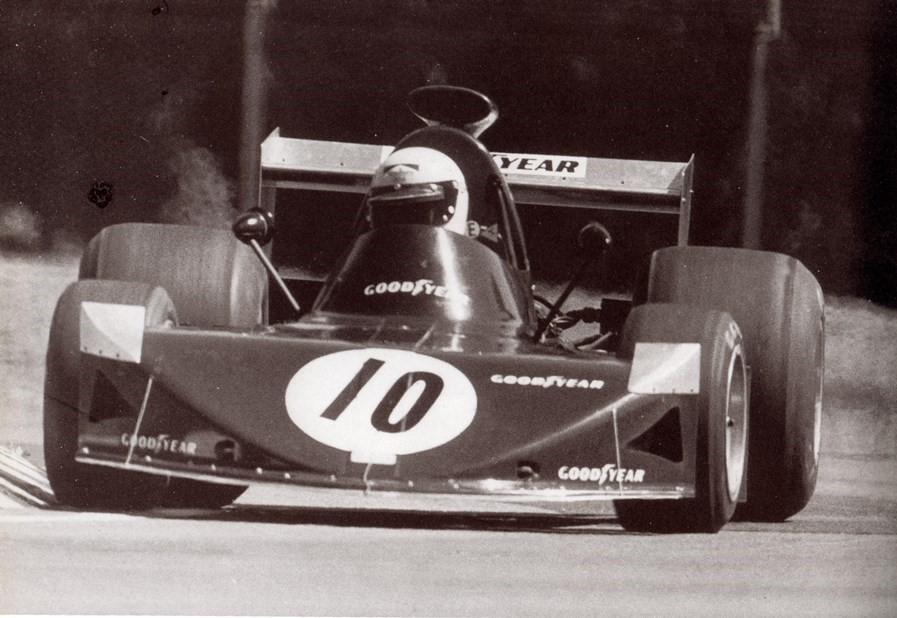 After his brief periods with March F1 Howden moved to the fledging Japanese owned Maki F1 team. While much was promised, the new Maki F1 was just not ready to be raced. Howden failed to qualify for the British GP at Brands Hatch in July, and then suffered severe ankle and leg injuries two weeks later when a rear suspension rose joint broke at Nurburgring on the first lap of qualifying for the German GP. A long period of convalescence followed, so there was no further racing for Howden in 1974.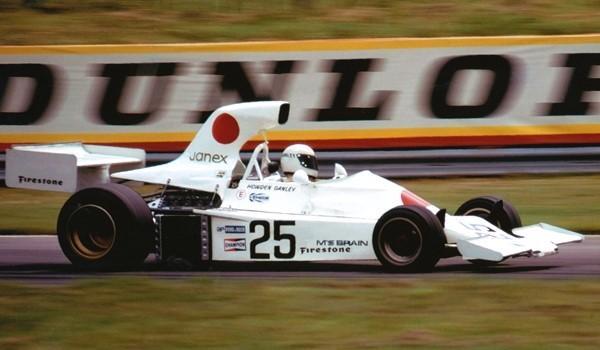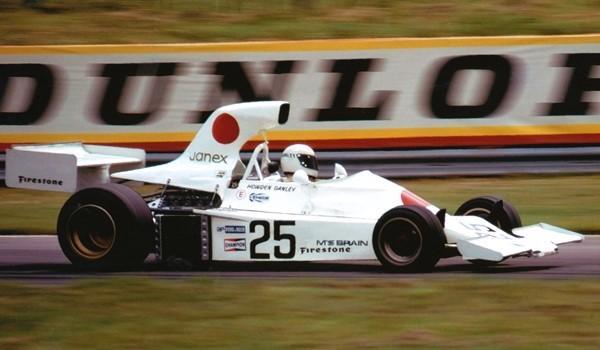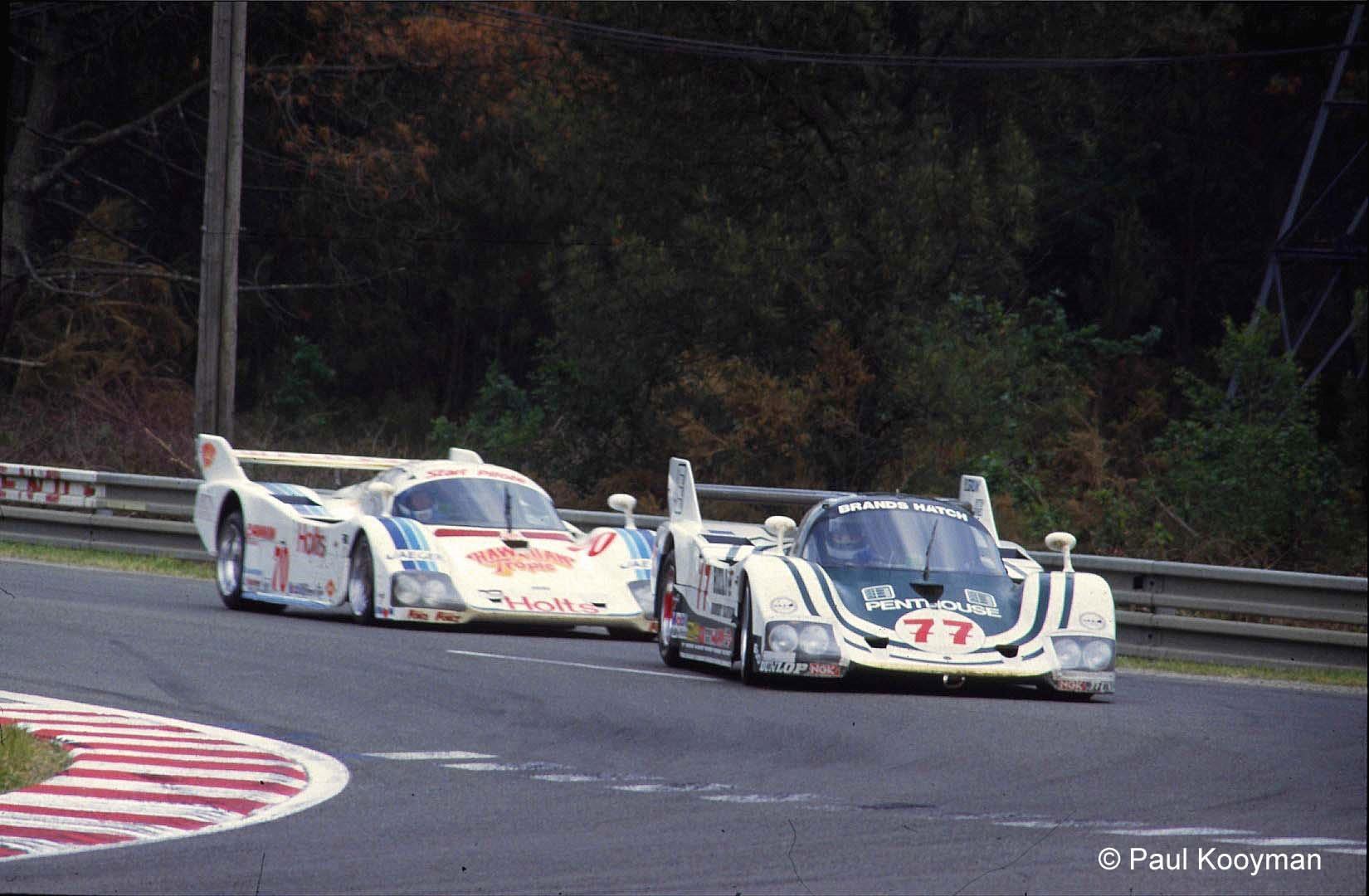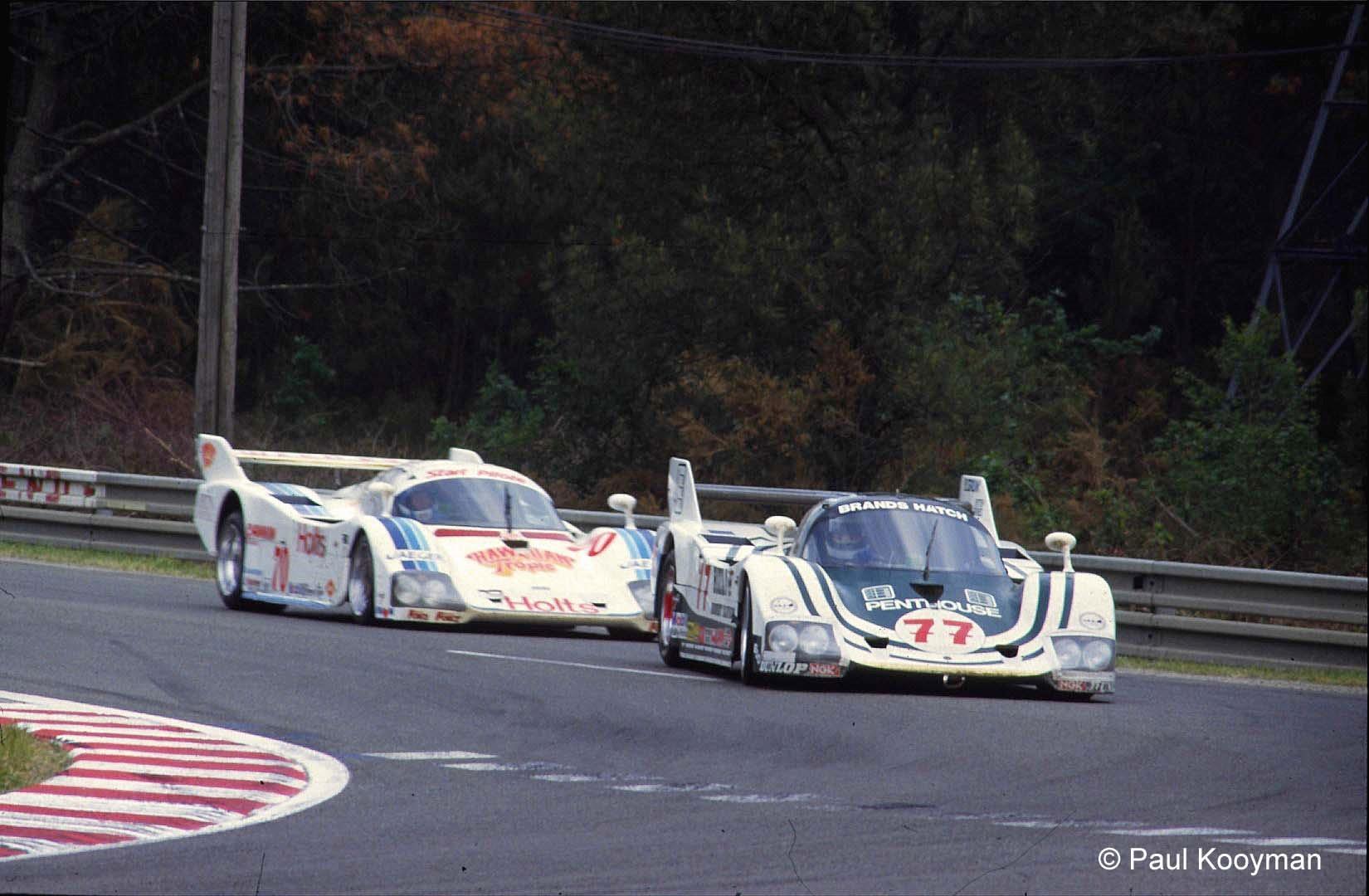 With a busy company to run, racing opportunities for Howden now became rare. In early June 1975 Howden drove a now privately owned Mirage GR7 (nee Mirage M6 and then Gulf GR7) belonging to George Loos of Germany in the Nurburgring 1000km. Teamed with his business partner Tim Schenken, they finished in 2nd place. Later in June 1975, Howden teamed with Tim again to run a Gelo racing Porsche 911 RSR 3.0L at the 1975 Le Mans 24 hour race but the car was retired during the race and classified in 35th position of the 55 cars entered.
Howden was married on 29 June 1975 to Judy (nee Kondratieff) – Judy was a very accomplished lady in her own right and a former race driver in USA.  Howden had two further races in the Mirage GR7 in 1975 – the Interserie Race 6 at Nurburgring in early September, where he was 2nd, and Interserie Round 7 at Hockenheim in late September where he was 3rd.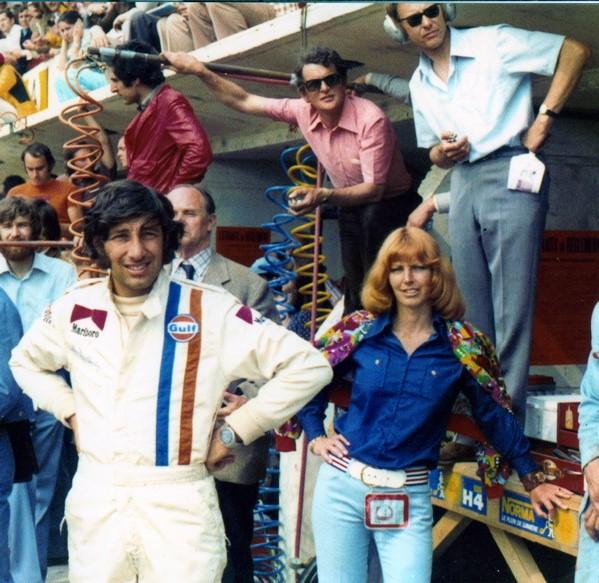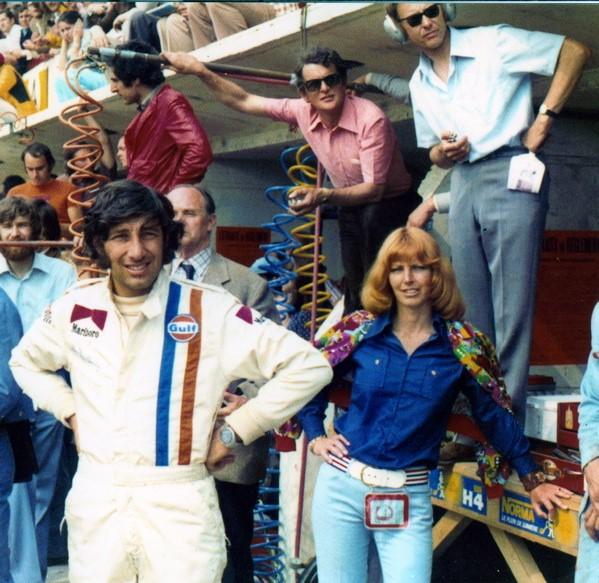 Gelo Racing entered their Porsche 911 RSR 3.0L for Howden to drive with Clemens Schickentanz in the 1976 Le Mans 24 Hours race but an earlier retirement resulted in the car classified  47th of 55 cars entered. Apart from testing the experimental March 741 6-wheeler F1 car in 1976, and having his final race in mid-1978 driving a Mirage GR7 in a Can-Am race at Mid-Ohio, USA, (where he finished 5th overall and the first 3.0 litre car) Howden's racing career was over.  
Howden's boyhood dream to be a Formula One driver was achieved, albeit in F1 cars that never gave him the chance to race competitively for the lead. But he 'made it' to Formula One, and many others did not.  With great consistency while driving very quickly he was runner up in the 1970 European F5000 championship.  He drove powerful sports racing cars with considerable skill and success including to runner up in the Le Mans 24 Hour race. His three years of Formula 3 racing in the late 1960s in a highly competitive field of drivers to achieve an excellent 3rd placing in the 1969 European F3 Championship proved to be instrumental to his later success.
Having formally retired from racing, Howden was fully involved at his business at TIGA Race Cars until he retired in the mid-1980s. In 1993 he was asked to stand for the British Racing Drivers Club (BRDC) Board where he was duly elected and served for the maximum permissible nine years – being re-elected three times. He was also appointed to the Boards of the two BRDC subsidiary companies –  he was a Director of Silverstone Circuits Ltd for many years, and was also a Director of Silverstone Estates Ltd.

In 1998 Howden was also asked to take over the position of BRDC Club Secretary, a position he accepted on condition that Judy's health improved. However after about eight months it was clear that she needed more of his attention so he resigned the Secretary position, just after the new BRDC Clubhouse at Woodcote corner was completed – a major project he had overseen. He remained on the Boards for some years afterwards, and when he finally retired the Board accorded him the honour of an appointment to be a Vice President of BRDC, a position he still holds.  Howden said one of his most enjoyable jobs was to redesign several of the corners on the Silverstone circuit, all but one of which are still in use today.
Back in 1998 Judy was diagnosed with ovarian cancer and, having been given only a short time to live, Judy and Howden moved from their UK home to their USA home in Blackhawk in the San Francisco Bay area of California. Judy fought cancer valiantly for 8 years but sadly passed away on 27 April 2007.
Howden continues to reside in Blackhawk, Ca, and makes periodic trips to see family in New Zealand as well as visiting UK where he still has many ties. He is the President of the Grand Prix Drivers' Club, formerly known as the Ancien Pilotes organisation.  He appears regularly at many historic motor sport events including being a guest judge at Concours events in USA, attending the biennial Monaco Historique event, driving period F1 cars at the annual Goodwood Festival and the Goodwood Revival, and, attending the annual NZ Festival of Motor Racing at Hampton Downs, New Zealand.