Earl Bamber – A Race History 2002-2015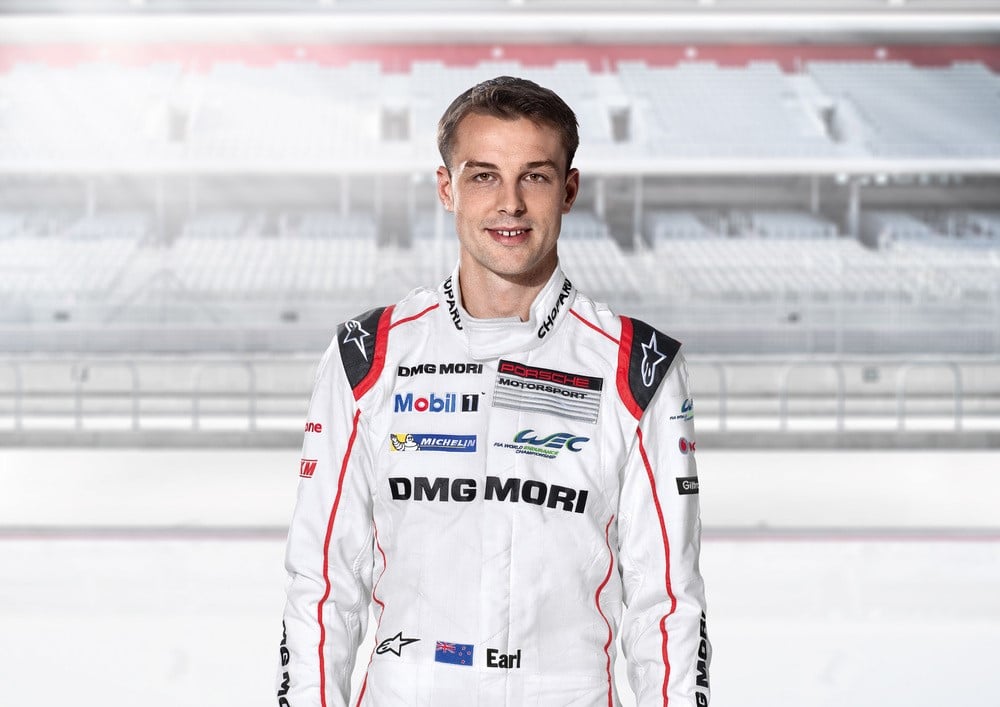 Earl Bamber was born in Wanganui, New Zealand on 9th July 1990. He won his first title in Karting in 2002, when aged 12, and in 2004 he took his first National title. Having dominated the Rotax Junior Class in NZ in 2004, he was select to travel to the Rotax Max category Grand Finals in Portugal.  In the 2005/06 NZ summer season, Earl took 4th place in the NZ Formula Ford Championship driving a Van Diemen RF93 and in 2006 he took first place in the Formula BMW Asia Championship with 10 wins driving a Mygale-BMW. He was on the way! 
For the 2000/07 summer season Earl drove a Tatuus-Toyota to overall 7th place in selected rounds of the 'Toyota Race Series' (TRS) Championship in NZ. He then drove a Tatuus-Renault in the 2007 'Formula Renault V6 Asia Championship'.  He was back in NZ for the 2007/08 TRS Championship where he took a fine 2nd place overall driving the familiar Tatuus-Toyota -throughout this TRS series  he took 10 wins, had 10 Poles and 16 podiums, set 10 fastest laps and 4 lap records. For the remainder of 2008 he was kept busy while racing in three series – 'Formula Renault V6 Asia' where he was placed 2nd overall having missed the last 4 races; selected rounds of the F3 'Australian Drivers Championship' in a Dallara-Mercedes; and, a win on debut in the only round of eight he competed in for the 'International Formula Masters' race in a Tatuus-Honda – he was 7th in the first race at Imola, Italy, and 1st in the second race of the round.
The 2008/09 season in began for Earl with selected races in the NZ 'TRS' series. He was then back overseas to race in 6 of the 12 races of the GP2 Asia series in a Dallara-Renault, drive in 10 of the 20 races in the 'A1 GP' series (he was 2nd in his first ever A1GP race in the Team NZ car), race a Toyota-Honda in 3 of the 8 rounds of the 'International Formula Masters' race (at Hungary, Pau in France, and Valencia in Spain; and, one  round in a Lola B02-52-Zyteck of the eight round 'Euroseries 3000' – Earl finished  4th in both the Feature race and the Sprint race held at Magny Cours in France.
The NZ TRS series started the 2009/10 season for Earl and driving a Tatuus TT104ZZ-Toyota he achieved very consistent results and finished 2nd overall in the series including a win in his 'home GP', the NZ International GP held at Manfeild. He then raced in one Round of the Superleague Formula in a Panoz DP09-Menard – this round was at the new track in Ordos City in China on 3rd October 2010 where Earl finished 3rd in Race 1, 12th in the reverse grid Race 2 and 1st in the Final.
Earl raced in selected Rounds of the 2010/11 NZ TRS series again in a Tatuus-Toyota. He also had his first experience of racing a Porsche 997 GT3 Cup car in the NZ Porsche GT3 Cup. He raced the Panoz-Menard in one of the two rounds of the 2011 Superleague Formula – the other 7 rounds were cancelled.  Earl took 2nd in the Pole position 'shootout' to France, then finished 9th in Race 1, and 5th in Race 2 – but did not qualify for the final race.
By 2013 Earl's entire racing was done in Porsches. He took 1st pace in the 'Porsche Carrera Cup Asia' driving a 997 GT3 Cup car for all 12 rounds where he recorded 1st place in 6 races, 2nd place in 3 races, 3rd place in one race, and a 10th place. He also raced a 997 GT3 Cup car in 3 of the 10 rounds of the worldwide 'Porsche Supercup'.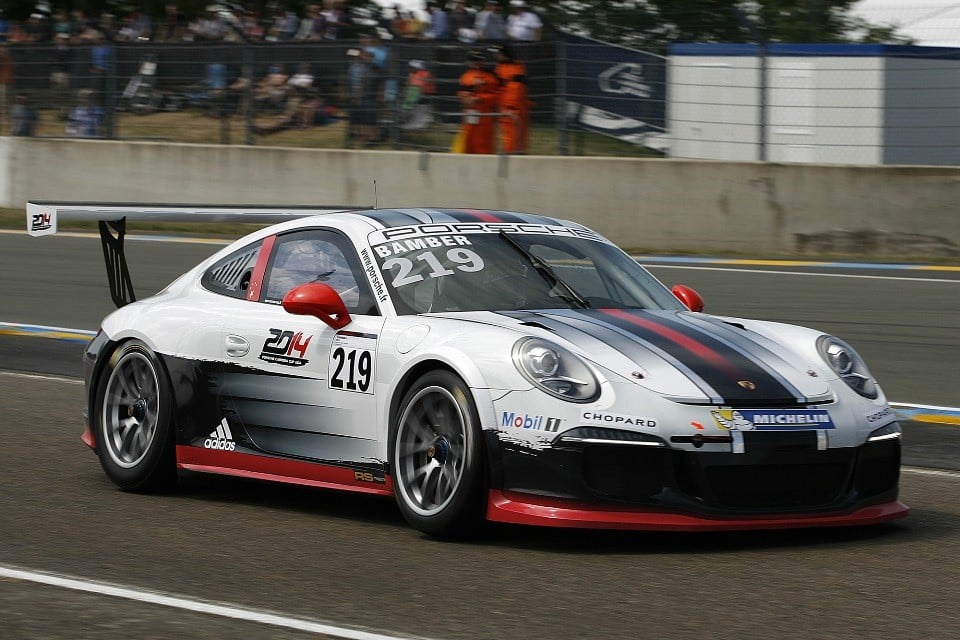 In 2014 Earl raced in the 'Porsche Carrera Cup Asia' in a 991 Cup Car and again he took overall 1st place honours even though he was able to compete in only 10 of the 12 rounds. He had wins in 8 of 12 races, one 2nd place, one 3rd place and was away racing elsewhere for the final two rounds.  In the 'Porsche Carrera Cup Germany' he competed in 5 rounds/10 of the 9 round-18 race series from May until early August and was lying in 2nd place on overall points when he left the series to race elsewhere.  He had 7 races for Porsche America in the 'United Sports Car Championship' driving a 911 GT America. Most importantly for Earl, he competed most successfully in the 10-round worldwide 'Porsche Mobil 1 Supercup', a series that ran in support of selected F1 Grand Prix races; here, in gaining overall 1st place, he completed every race and recorded a highly consistent two 1st places, two 2nds, three 3rds, one 4th plus a 6th and a 9th. He was awarded the 'Porsche Motorsport International Cup' and a scholarship from Porsche AG for 200,000 Euros – and in clinching overall victory he was promoted to the Porsche factory team.
Into 2015 – A Great Year ! – Without doubt, Earl's most significant win to date – the 24 Hours of Le Mans ! As a Porsche 'works' driver Earl was signed up to drive in two of the eight rounds of the 'FIA World Endurance Championship' (WEC) with Porsche 919 LMP1 Hybrid. Together with Nick Tandy and Nico Hulkenburg, the trio notched up a 6th place in the '6 Hours at Spa-Francorchamps' in Belgium and then the scored a mighty 1st place at Le Mans on 13/14th June 2015. Hulkenburg, Tandy and Bamber took control of the 2015 Le Mans race during the night in the #19 919 Hybrid, pulling away from their Porsche teammates and the leading Audis to take the German manufacturer's first overall win in the race since 1998 – and their 17th win at Le Mans since the first for Porsche in 1970 in a Porsche 717K.
Earl expressed his gratitude toward Porsche AG for calling him up to its third car for the biggest race of the year. "It's been an amazing 12 months for me – 12 months ago I was driving for Timo [Bernhard, second-place finisher]'s Carrera Cup team in Germany," he said. "I have to say a huge thank you to Porsche for believing in me and giving me the opportunity to race here. "It's beyond my wildest dreams to come here and win Le Mans at the first attempt."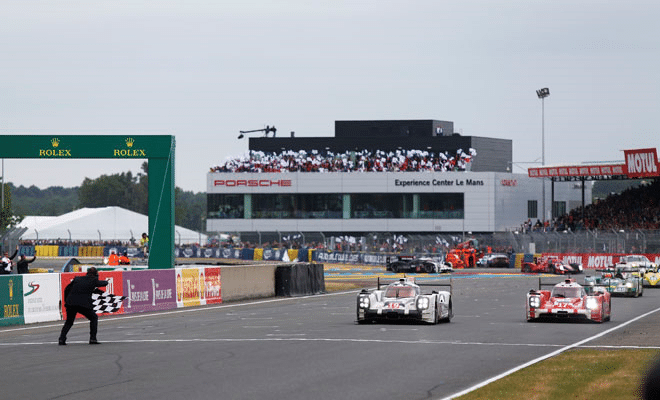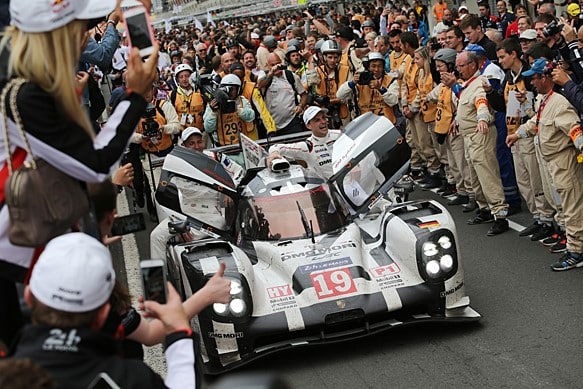 It was in nearly 50 years ago that Kiwis finished 1st and 2nd at the 1966 Le Mans. In 1966 Bruce McLaren and Chris Amon drove their Ford GT40 Mk II 7.0 litre Ford V8 to 1st place, and Denny Hulme finished 2nd while sharing the drive with Ken Miles in a second GT40. Of interest another Kiwi, Howden Ganley, finished 2nd at Le Mans in 1972 with Francois Cevert in the 'works' Matra MS670
3 litre V12. In 1966 the leaders completed 360 laps compared to the 395 laps for the Porsche 919 in 2015.
For the remainder of 2015 Earl will be very busy racing a 911 RSR for the Abu Dhabi-Proton Racing team in some FIA WEC races as well as racing a 911 RSR for Porsche North America in some of the races in the 'Tudor United Sports Car Championship' in USA.
The New Zealand Festival of Motor Racing (NZFMR) together with European Motors Ltd-Porsche, a Division of the Giltrap Group, extended a very warm welcome to Earl at the Porsche Festival 2016 to be held at Hampton Downs, New Zealand in January 2016 www.nzfmr.co.nz