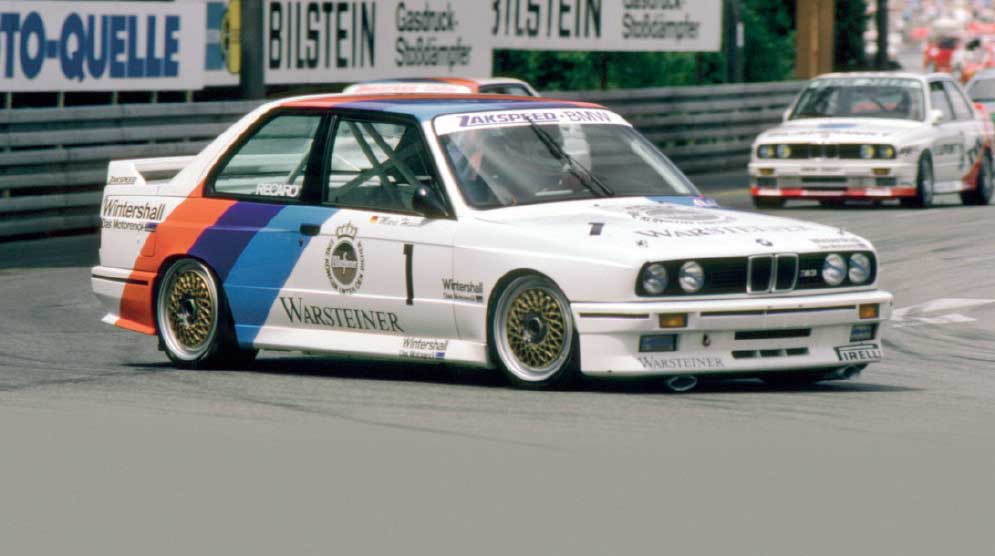 1987 BMW M3
Group A DTM | Owner: BMW Museum, Germany
Development of the BMW M3 Group A resulted in a competition car that was to carry off more victories in subsequent years than any other car in its class. In the course of its first season, Roberto Ravaglia took the World Touring Car Championship title with this car. 'Winni' Vogt carried off the European Championship for BMW and Eric van de Poele, also driving an M3, was German champion. A further five national titles and victory in the Corsica Rally were further initial successes in what was to prove an unrivalled success story.
The car had a four-cylinder in-line DOHC, 16-valve engine of 2332cc that gave 300bhp at 8000rpm. With a five-speed racing gearbox and
weighing only 960kg, the nimble and reliable BMW M3 was capable of 280kph (174mph).