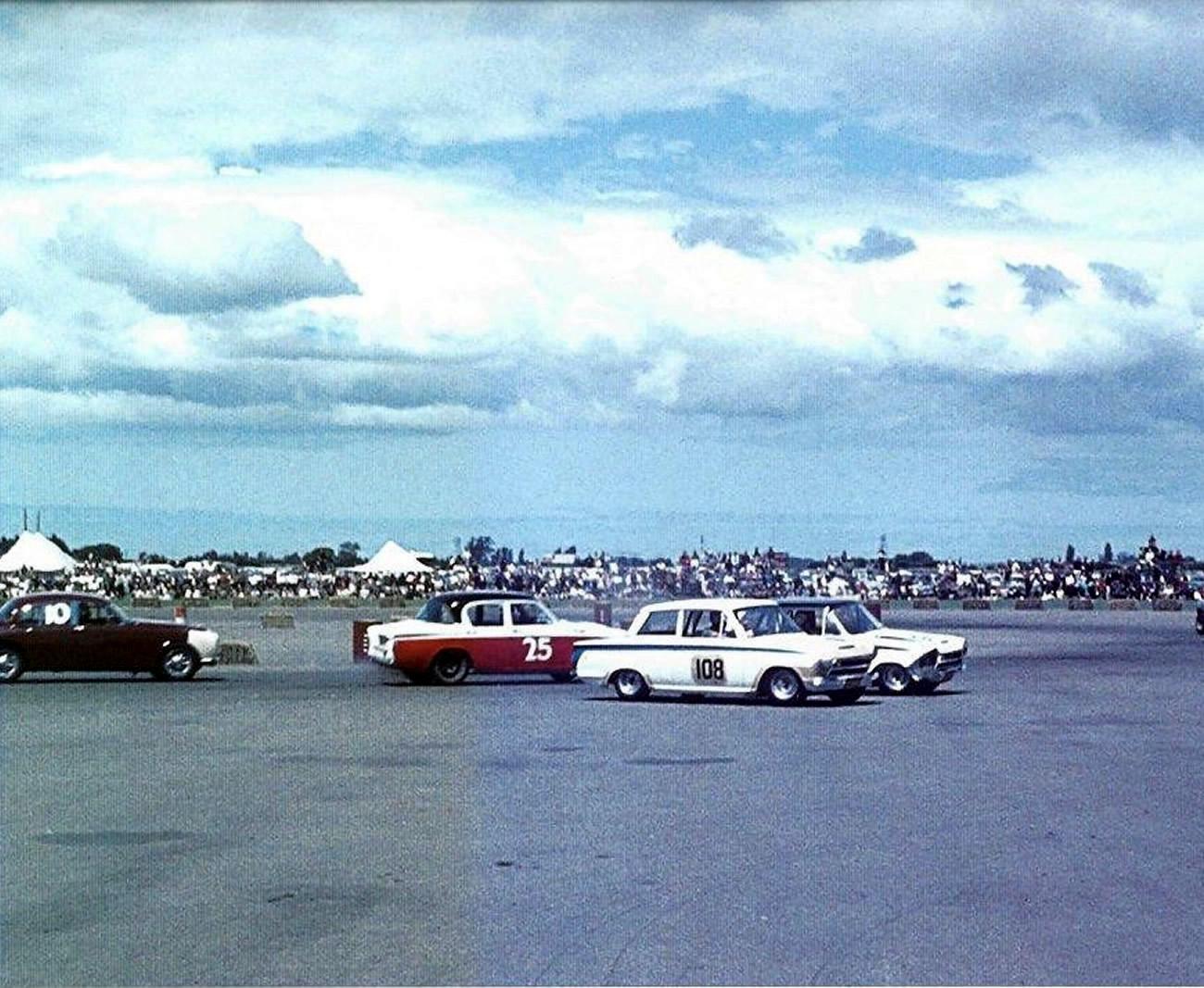 Tasman Cup F5000 Racing – Dennis Marwood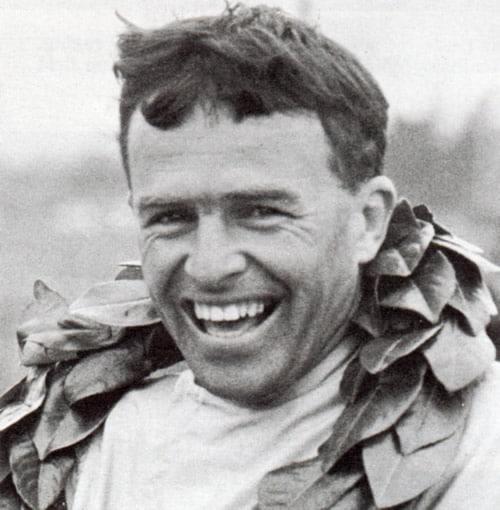 Dennis Marwood was well known in New Zealand motor racing in the early 1960s for his driving skills in his highly developed Humber 80 saloon car.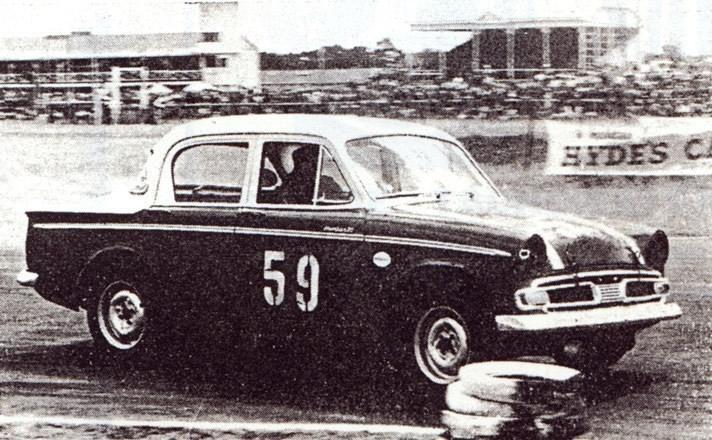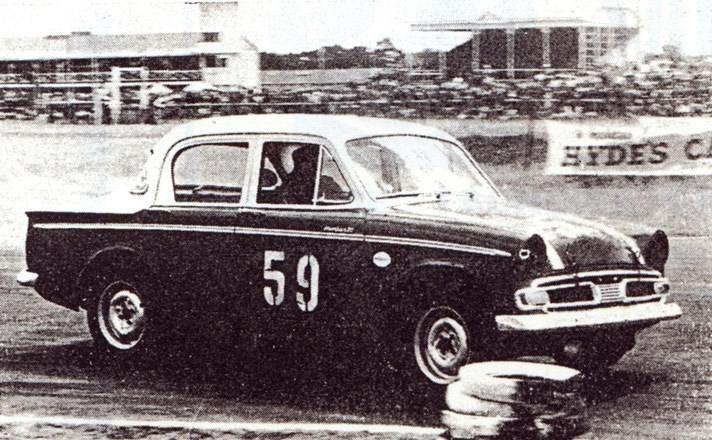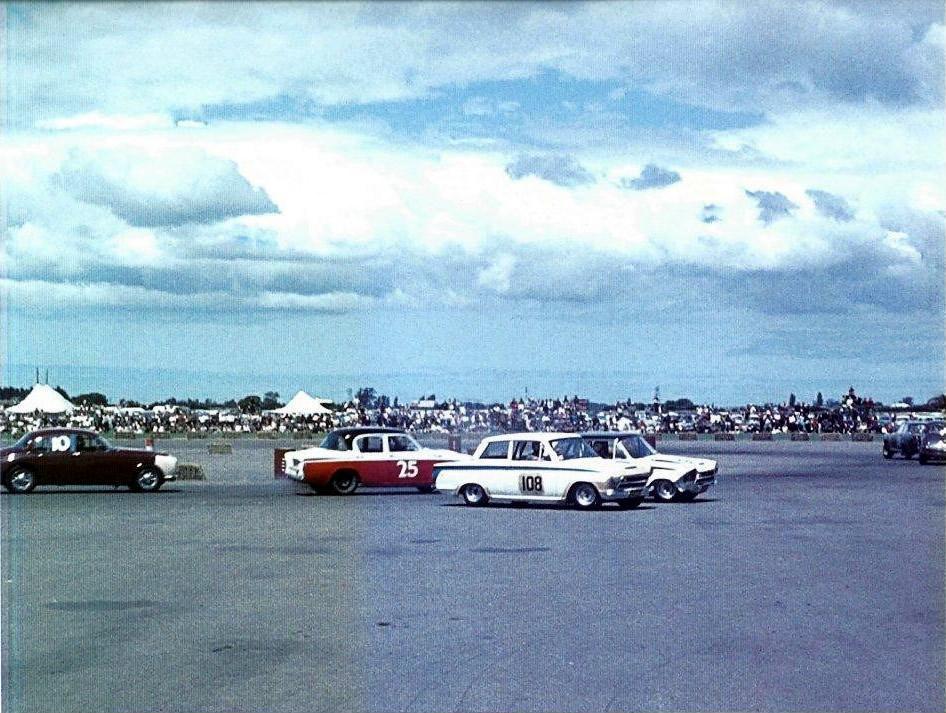 He also raced a Ford Customline in a standard saloon class at Pukekohe in April 1964, and a Mini Cooper S at Renwick in November 1964.
1966 NZ Gold Star – Dennis began his single seater racing in the ex 'works' Bruce McLaren/Phil Hill Cooper T66 Climax in late 1965. He was selected to drive the Cooper for the following two seasons after Bruce Abernethy had driven the car without any success in the 1964/65 season. Running the Cooper in the dark blue and white colours of 'Ecurie Rothmans', Dennis began racing the car at Pukekohe on 6th November 1965 where he scored a good second place. He had a crash in his next race at the Renwick 50 on 13 November, a 4th place at Levin on 27 November and a good 2nd place at Pukekohe on 11 December to Jim Palmer in the ex-Jim Clark Lotus 32B Climax.  Dennis finished in second place in the 1966 NZ Gold Star to Jim Palmer.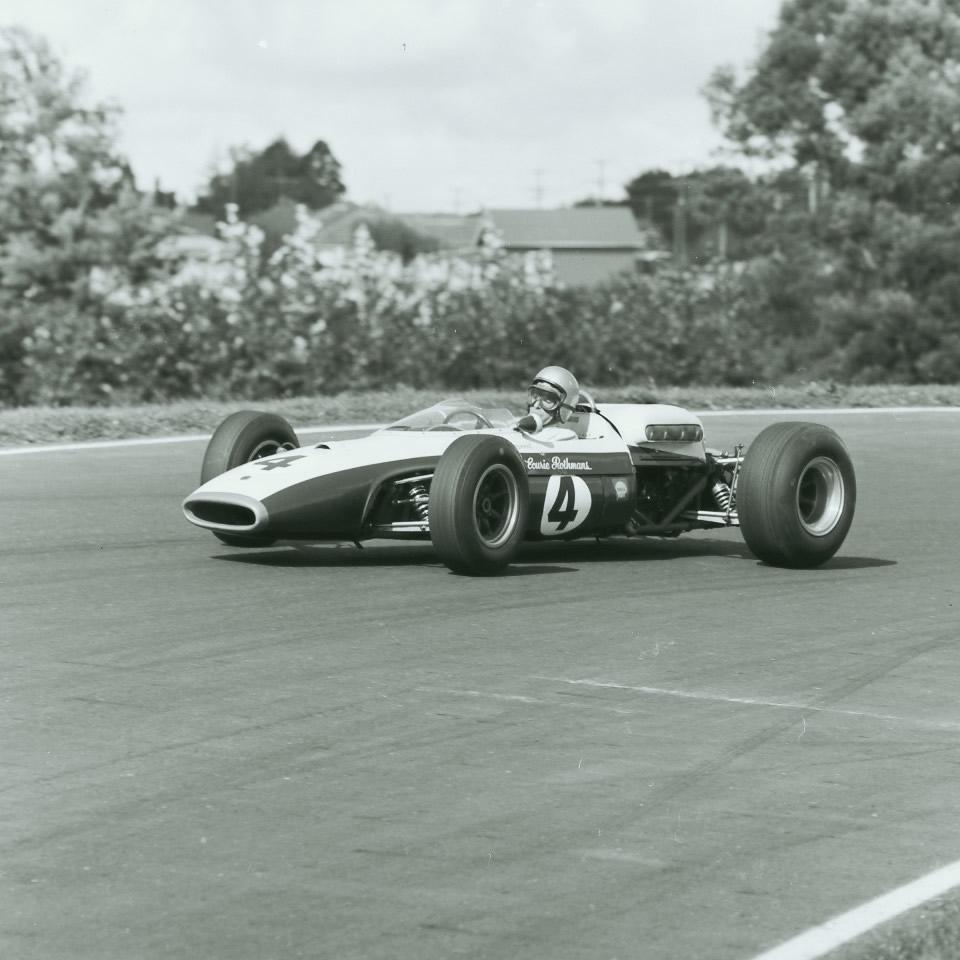 Tasman Cup 1966 – In the 'Rothmans' Cooper, Dennis had a very good Tasman Cup season in 1966 wherein he competed in 6 of the 8 rounds in New Zealand and Australia. He was 4th at Pukekohe in the NZIGP, 7th at Levin, 6th at Wigram, 4th at Teretonga, 10th at Warwick Farm in Australia and had his first 'DNF' in the Australian GP at Lakeside, Queensland when he retired with no oil pressure.  With a damaged engine, the car was returned to New Zealand so Dennis missed the final two Tasman Cup races.   He finished 8th in the 1966 Tasman Cup, won by Jackie Stewart in the BRM P61 from Graham Hill BRM P61 and Jim Clark Lotus 39.
1967 – The 1966/67 season started well for Dennis with a win in the Cooper at Pukekohe on 5th November '66 on the new shortened circuit. Another win came in the Renwick 50 on 12 November  '66 on the public road 'track' near Blenheim, but a first lap spin and collision at Levin on 26 November put paid to his promising start to the season.
Four successive DNFs were the sum total of Dennis' 1967 Tasman Cup – he had engine problems at Pukekohe, Levin, Wigram and Teretonga.  The now well-used Coventry Climax 2.5 litre engines in the rear of the budget driven Cooper appeared to be overworked and unreliable.  However, a win in the Timaru Trophy on a street circuit in Timaru township on 4 February '67 was a real bonus, especially as the last race Dennis had in the Cooper T66 resulted in a 'DNF' at Pukekohe with an oil seal problem.
The disastrous 1967 Tasman Cup series for Dennis was balanced by a good 2nd place in the 1967 NZ Gold Star to Roly Levis in his Brabham BT18.
1968 – With no car to run, Dennis sat out the 1967/68 summer season of single seater racing.
1968/69 – Dennis was accepted to be a driver with Tauranga based Ian Rorison's Racing Division for the 1968/69 season.  He drove the 'Rorstan' Brabham BT19 Climax in a season that was plagued by engine problems in the now elderly Coventry Climax engines used in the Brabham.  His first drive was at Bay Park on 5th October '68 but he retired from both Heats when running in 4th position. With the second Ian Rorison car not ready for Jim Palmer to drive in the first round of the 1969 NZ Gold Star at Pukekohe on 9th November '68, Dennis handed over his car to Jim.  The next round of the Gold Star was at Bay Park on 17 November and Dennis scored a 5th place. Round 3 at Pukekohe followed on 7th December where he finished 7th.   
The final race before the 1969 Tasman Cup was at Bay Park on 29 December '68 and this was for the 'Monaco International Trophy' – the first Formula A (later to be F5000) race to be held in New Zealand. Dennis qualified the Brabham in 9th place on the starting grid  and finished 5th behind Ron Grable (USA) in a Sceptre Chev, Roly Levis in his Brabham BT23C Cosworth 1600cc, Rex Ramsay in a Le Grand Chev Formula A and Frank Radisich in his HCM Cosworth. Also in the race was the Eisert 67 Chev that Dennis was to drive in the 1970 Tasman Cup – Stew McMillan crashed this car heavily on lap 18 at Bay Park ripping off the right-hand wheels and suspension.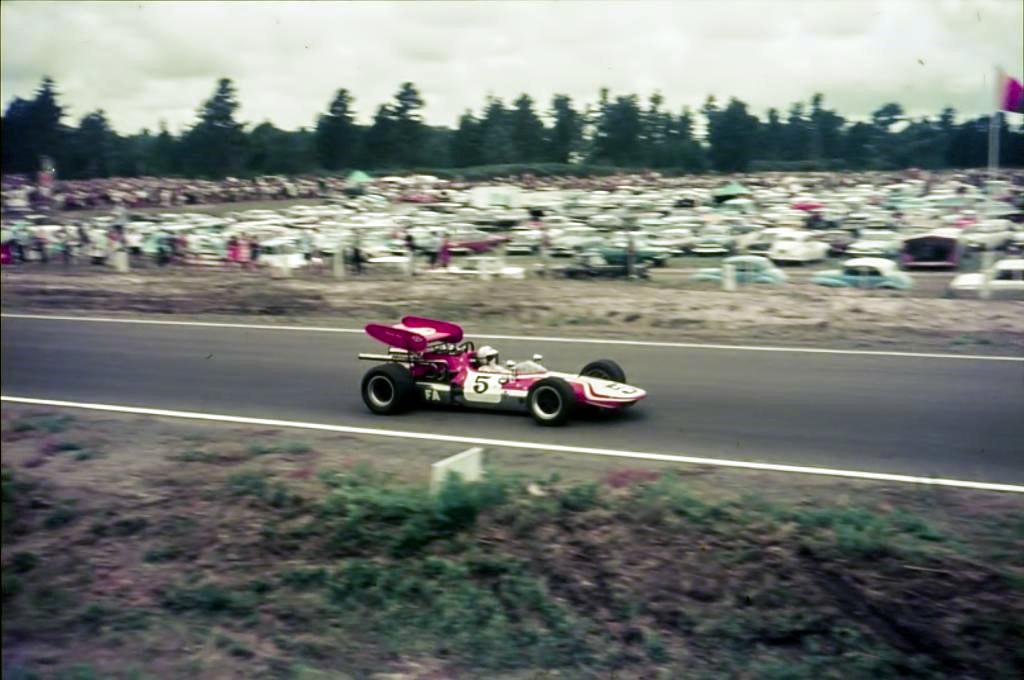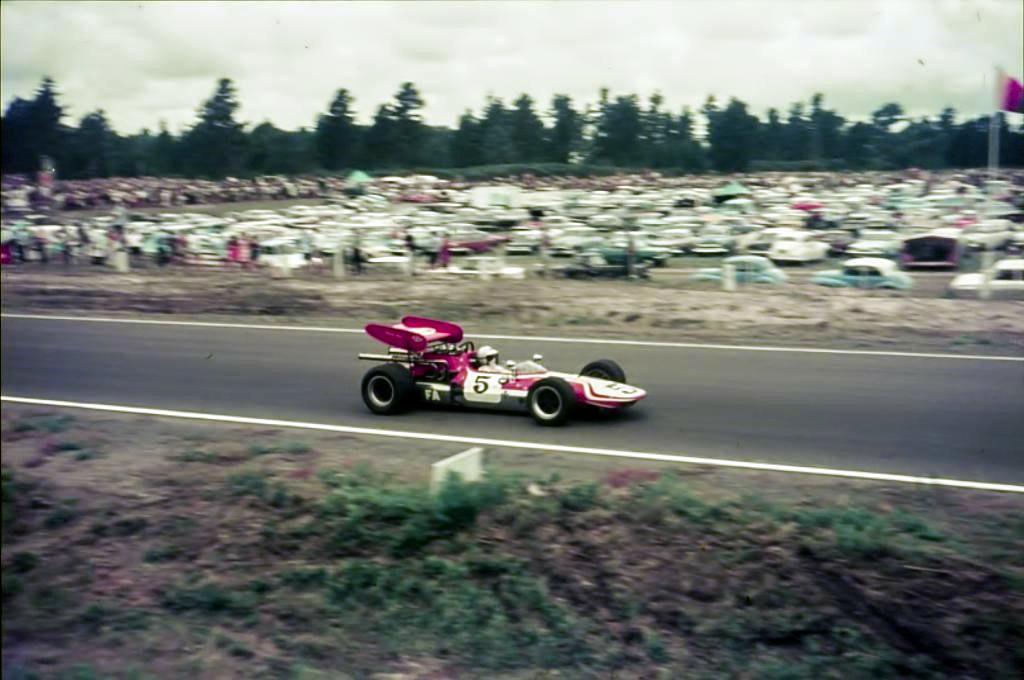 1969 Tasman Cup – Two words will suffice to describe Dennis' races in the four New Zealand rounds of the 1969 Tasman Cup in the Rorstan Brabham BT19 Climax – 'a disaster'.  His dismal record: – retired on Lap 3 at Pukekohe with a loose battery, retired on lap 4 at Levin with a blown piston, retired lap 5 at Wigram with a blown engine, 'did not start' at Teretonga as 'fresh out of engines'.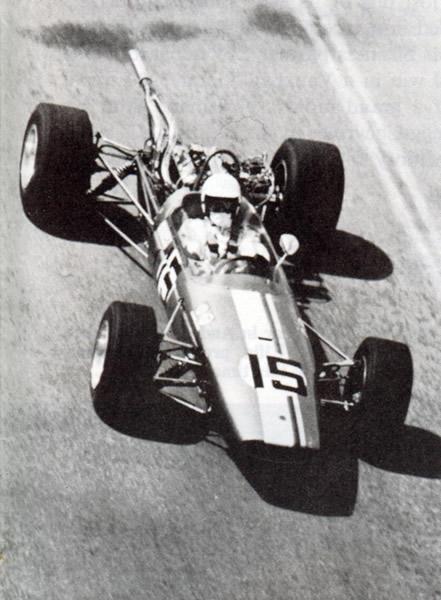 The end of season races in the Brabham BT19 were a little brighter with a 2nd at the Rothman's Pukekohe meeting on 8th March '69, 2nd at Levin on 22nd March, 1st at Pukekohe on 30 March and 2nd in Heat 1 at the Easter Bay Park meeting on 5 April '69 – but withdrawal from Heat 2 at Bay Park with a damaged engine.  And that was the end of Dennis' drives in the Rorstan Brabham BT19 Climax.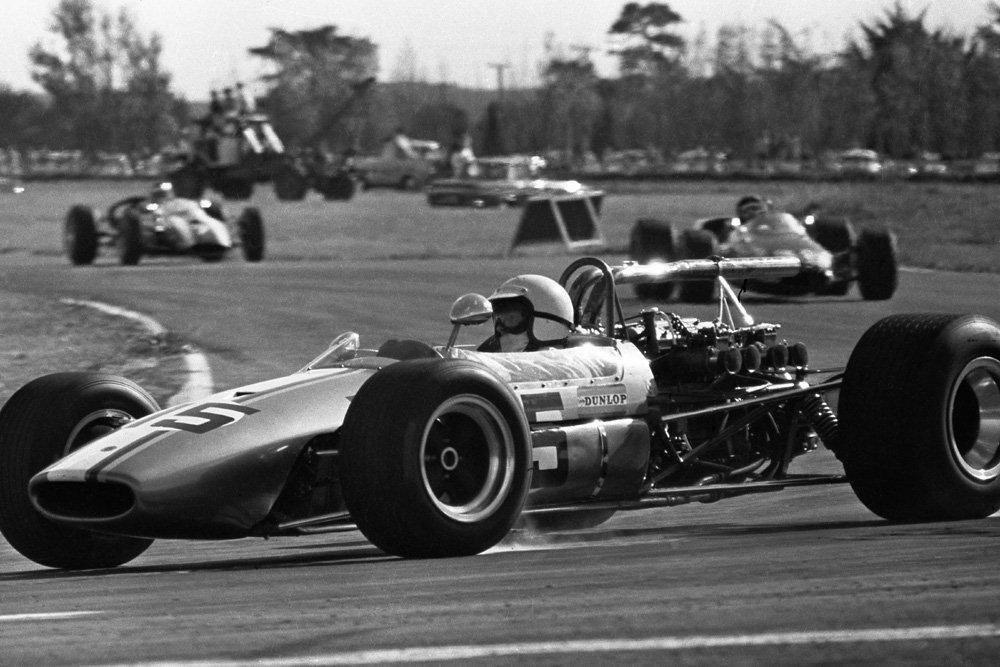 Dennis finished in a lowly 10th place in the 1969 NZ Gold Star with a single point. Roly Levis won the Gold Star on 47 points with his Brabham BT23C from Graeme Lawrence McLaren M4A on 44, and Graham McRae Brabham BT22/6 & McRae S2 on 19 points.
1970 NZ Gold Star – Ian Rorison purchased the 'written-off' Eisert JE67-1 Chev after it had been crashed heavily at Bay Park by American, Stew McMillan on 29 December 1968. The car was originally built by Jerry Eisert in USA and it ran at Indianapolis in 1967 and 1968 before being modified to race in the new Formula A class.  Dennis Marwood rebuilt the car at his Performance Developments Company in Takanini, and together with Dick Bennetts they "decided not to use the rear wing as we did not understand fully how they worked. Without the extra aerodynamic drag of the rear wing, the Eisert was fastest down the straight at Wigram at 182 mph and Frank Matich was next fastest on 179 mph. However, Frank had full wings on his McLaren M10A and recorded a lap time 7 seconds quicker than me in the Eisert that had no wings, and thus no grip around the corners." Known as the 'Fat One', Dennis and Dick also 'put the Eisert on a severe diet' to reduce its somewhat ungainly weight.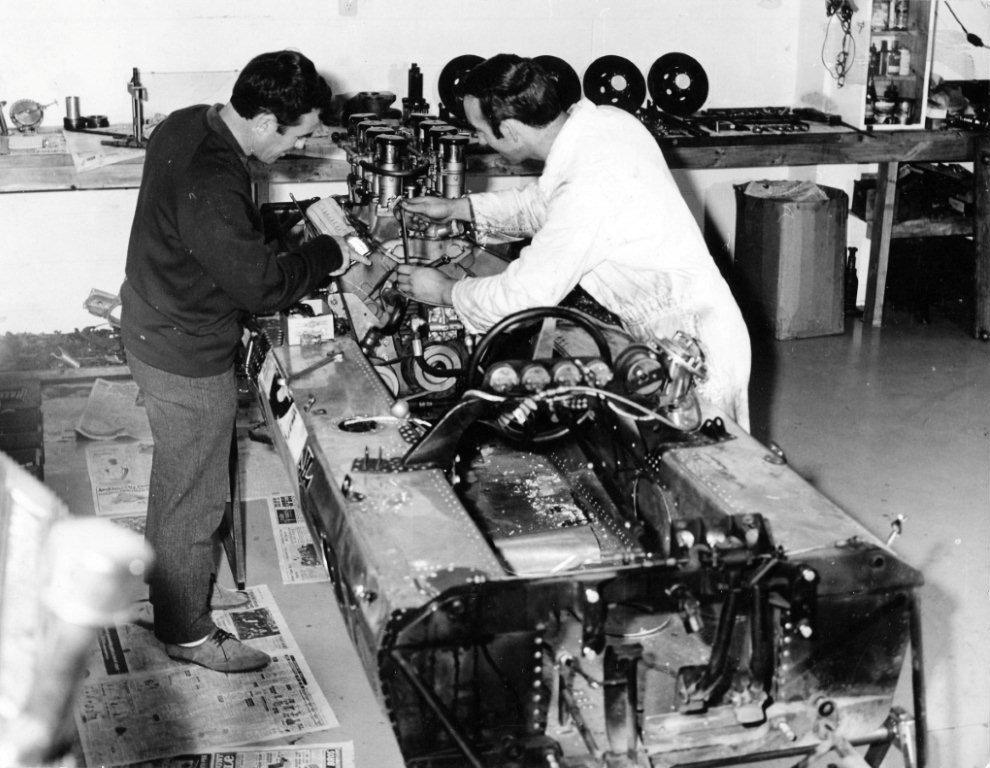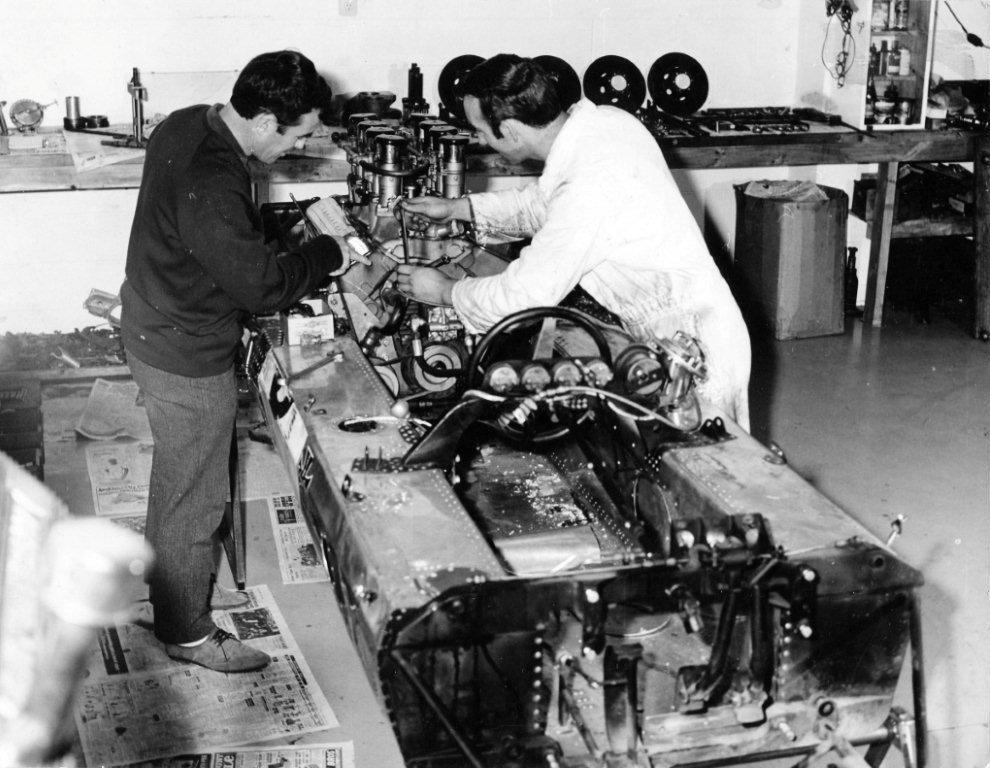 Dennis had his first race in the Eisert in the first round of the 1970 NZ Gold Star Championship that was held at Pukekohe on 21st September '69. He scored a fine win first time out over Roly Levis in his Brabham BT23, Bryan Faloon in the Rorstan- Climax and Graham McRae having his first drive in the unsorted Begg FM2/1 F5000.  The second round of the Gold Star was at Bay Park on 4 October and Dennis finished in a fine second place on the tight Bay Park track behind Graeme Lawrence in his nimble ex Chris Amon 'works' Ferrari 246T. In 3rd place was McRae in the Begg FM2.
The third round of the Gold Star was also at Pay Park, this time held on 16th November '69. Dennis had to withdraw the big Eisert with big-end problems in the engine after recording the second fastest lap time in practice. McRae won the race in his new McLaren M10A F5000 from Lawrence and Faloon.  The fourth round of the Gold Star was at Pukekohe on 8th December where Dennis qualified 3rd behind McRae and Lawrence. Having passed McRae on lap 1 of the first Heat, Dennis had to withdraw soon after when a radiator hose burst. Heat 2 saw him finish in 2nd place to Lawrence and ahead of Faloon. On to Bay Park for the traditional Christmas/ New Year meeting on 28 December '69 where Dennis qualified in 6th place behind McRae (M10A), Lawrence (Ferrari), Ulf Norinder  (Lola T190), Ron Grable (M10A) and Mike Goth (Surtees TS5).  At the end of the 40 lap race, Dennis was 5th behind winner Grable from Lawrence, Norinder and Faloon.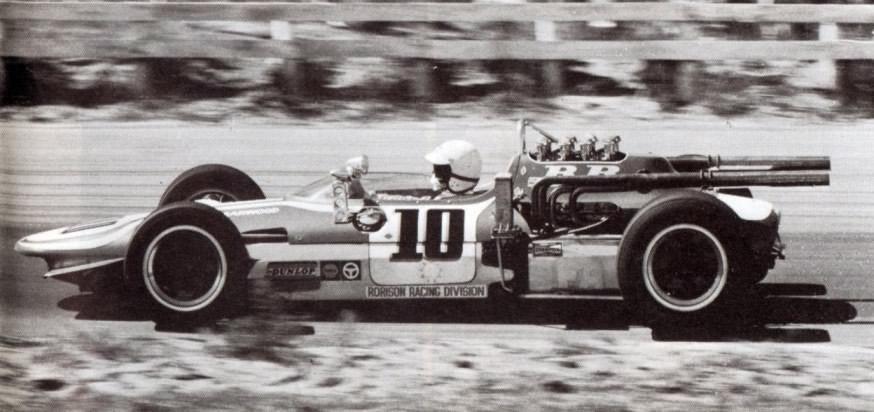 1970 Tasman Cup – The 1970 Tasman Cup began at Levin on 3 January 1970, and after a good pre-international season with the Eisert, Dennis had high hopes for some good results. With the addition of nine international drivers to the grid for the Levin round of the Tasman Cup, Dennis qualified the Eisert in 11th place for the 63 lap race. He was delighted to finish in 5th place on 61 of the 63 laps of the very tight Levin track behind winner Graeme Lawrence (Ferrari 246T), Max Stewart (Mildren-Waggott 2000cc), Frank Matich (McLaren M10A F5000) and Mike Goth (Surtees TS5 F5000).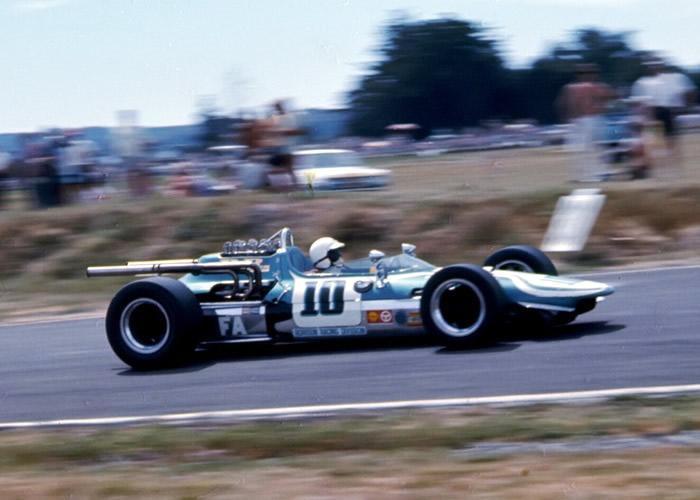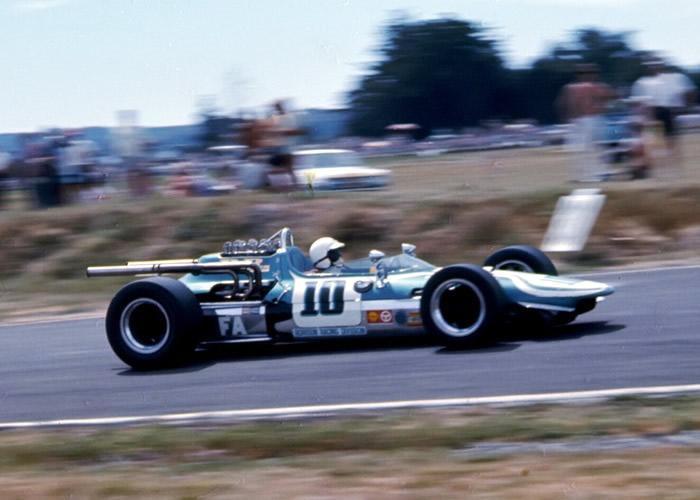 On to Round Two of the Cup held at Pukekohe for the NZ IGP on 10th January '70 where Dennis qualified the big Eisert in 11th place again. Unfortunately, timing in the engine went amiss soon after the start of the GP such that Dennis retired on Lap 3 of the 58 lap race that was won by Matich from Derek Bell (Brabham BT26 Cosworth V8 2500cc), Lawrence and Grable.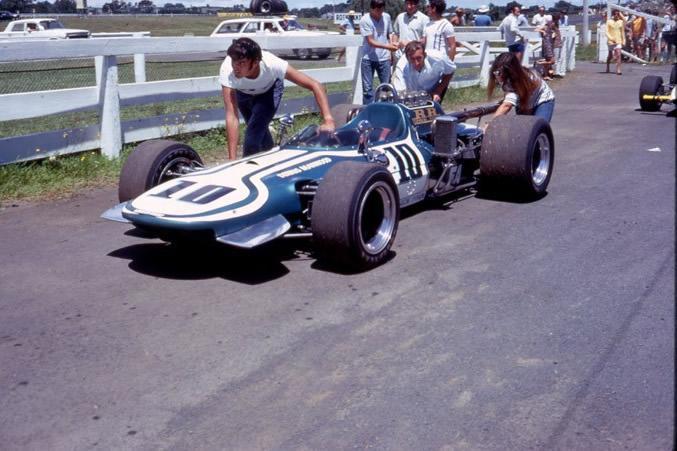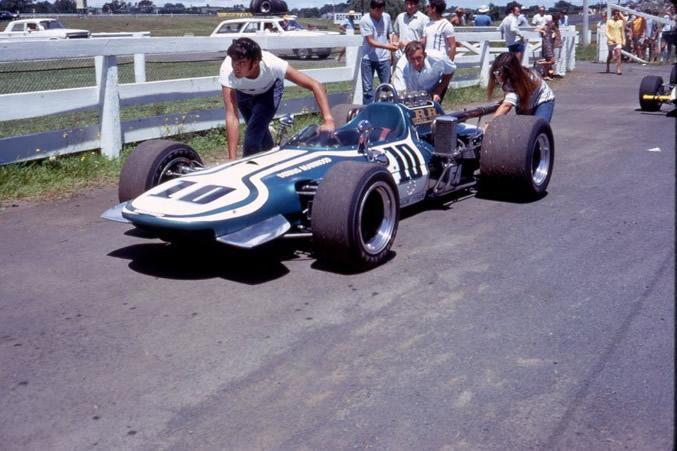 Round 3 of the Tasman Cup was for the Lady Wigram Trophy and held at Wigram in Christchurch on 17 January '70. Dennis qualified 10th but was disappointed to spin on lap 13 and stall the engine. With a flat battery he was unable to restart the car so he retired. Matich won from Grable, Stewart and Bill Simpson in the Eagle 51 Chev. The final Tasman Cup round in New Zealand was at Teretonga, near Invercargill, at the bottom of the South Island and held on 24 January '70. Dennis was down in 12th place of 20 cars after qualifying. With high hopes for the race, he was devastated when the clutch blew at the start so he once again recorded a retirement in the race won by McRae from Grable, Goth and Lawrence.

With the Tasman Cup international drivers off to Australia for the rest of the series, Dennis raced the Eisert for the final time at the Levels Raceway, near Timaru, for the Timaru Trophy on 31st January '70. This was the penultimate round of the NZ Gold Star. He qualified the big Formula A car in 4th place on yet another very tight and twisty track. In the 50 lap race he finished two laps down in 7th place. McRae won the race in the second Begg FM2 (chassis 10) from Faloon, Graham Baker (Brabham BT21C), Frank Radisich (McLaren M4A), Ken Smith (Lotus 41) and Geoff Mardon (Begg FM2/1 -chassis 09).
In the 1970 Gold Star, Dennis finished in 6th place behind Graham McRae who drove the Begg FM2/1, Begg FM2/2 and McLaren M10A and finished with 58 points. Second was Graeme Lawrence (Ferrari) 54 pts, from Bryan Faloon Rorstan-Climax 32 pts, Frank Radisich McLaren M4A 24, and Graham Baker Brabham BT21C 20 points.
After racing at Timaru at the end of January 1970 the big Eisert-Chev Formula A car was retired and Dennis effectively finished his racing in single seaters. However, he was to continue racing for Ian Rorison in Ian's Chev Camaro – in 1970/71 he had 6 races for 4 wins, and in 1971/72 he had 8 races for 4 wins. A single race at Bay Park on Labour weekend in 1972 completed racing by Dennis in the big Chev Camaro. He raced again in 1975/76 in a little Datsun 120Y SSS.