Ferrari's that raced in New Zealand
1954 to 1971 – And Where They Are Now?
Enzo Ferrari's 'Prancing Horse' Ferraris raced with success on race tracks in New Zealand. The 15 cars listed below were brought to New Zealand to race in the period 1954-1971; some left New Zealand straight after being raced and some found new owners in New Zealand. Some of the resident New Zealand cars were subsequently modified with replacement engines, or broken up and incorporated into different hybrid cars. Given the value of 'historic' Ferraris, all hybrids except one have long since been recovered and rebuilt to their original form, or sold overseas. Only one of the 15 Ferraris is still resident in New Zealand. Read on to see a brief snapshot of each of the 'Prancing Horses' in New Zealand.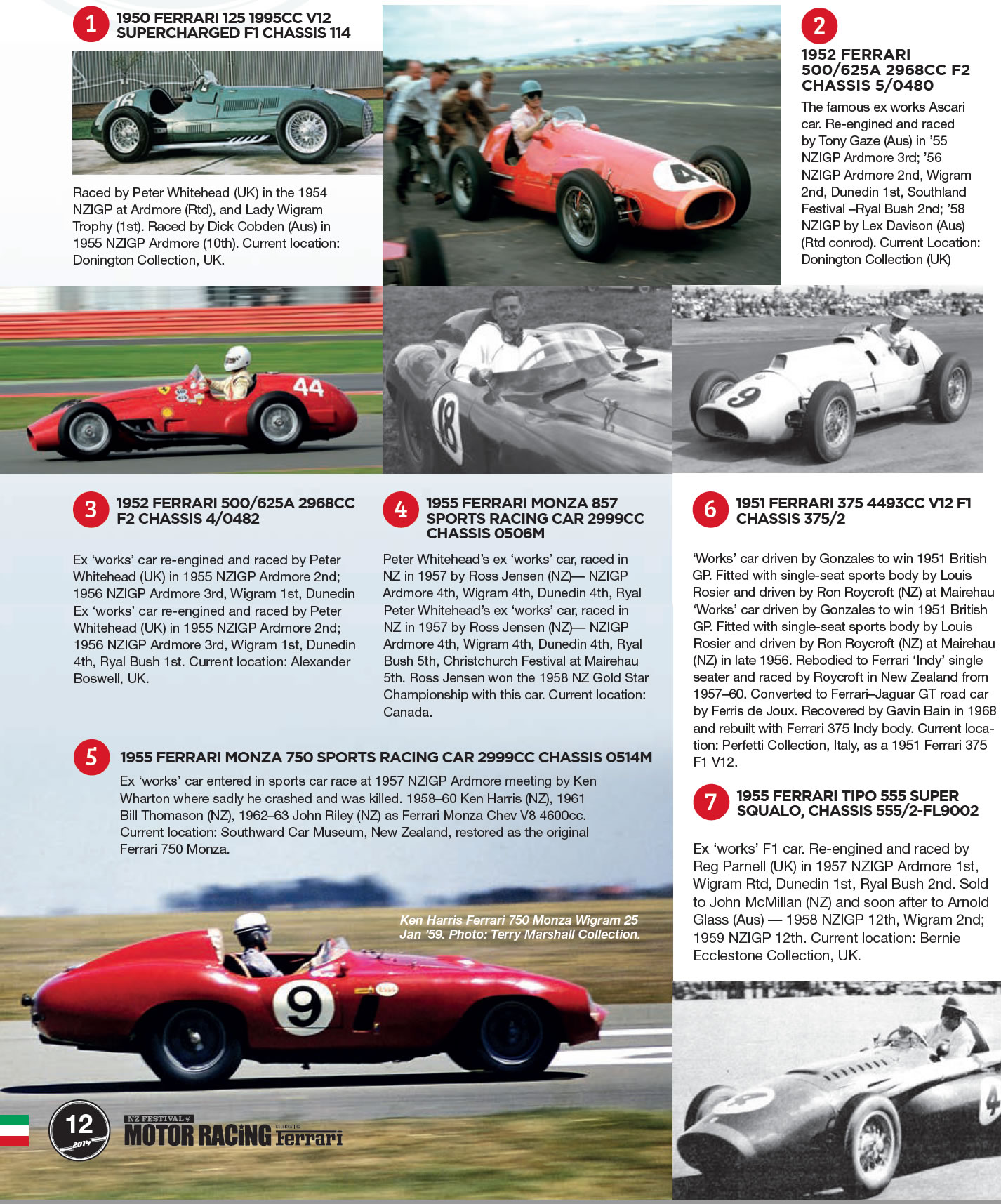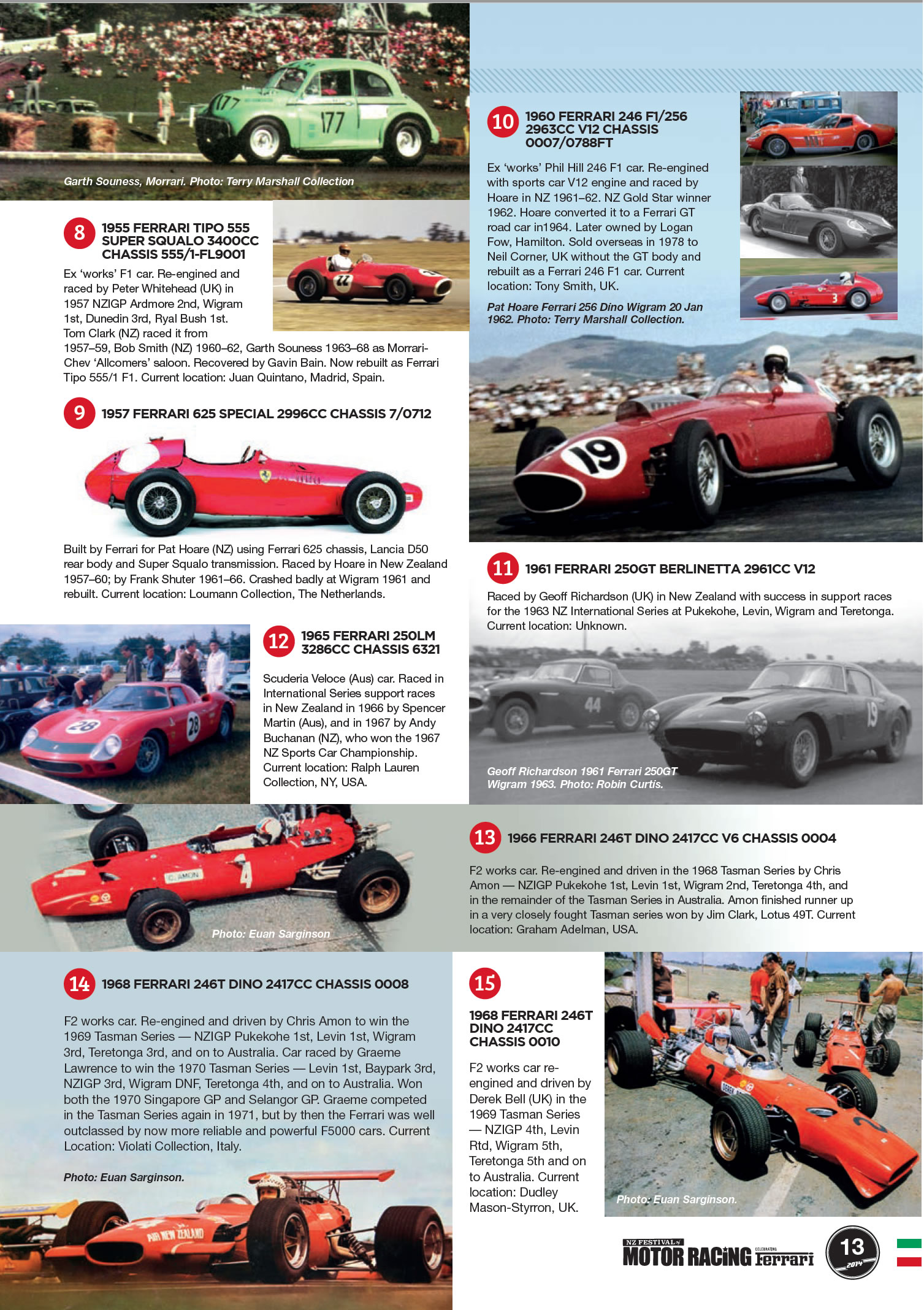 SOURCE: NZFMR 2014 Official Programme, page 12 & 13. Written by Jim Barclay