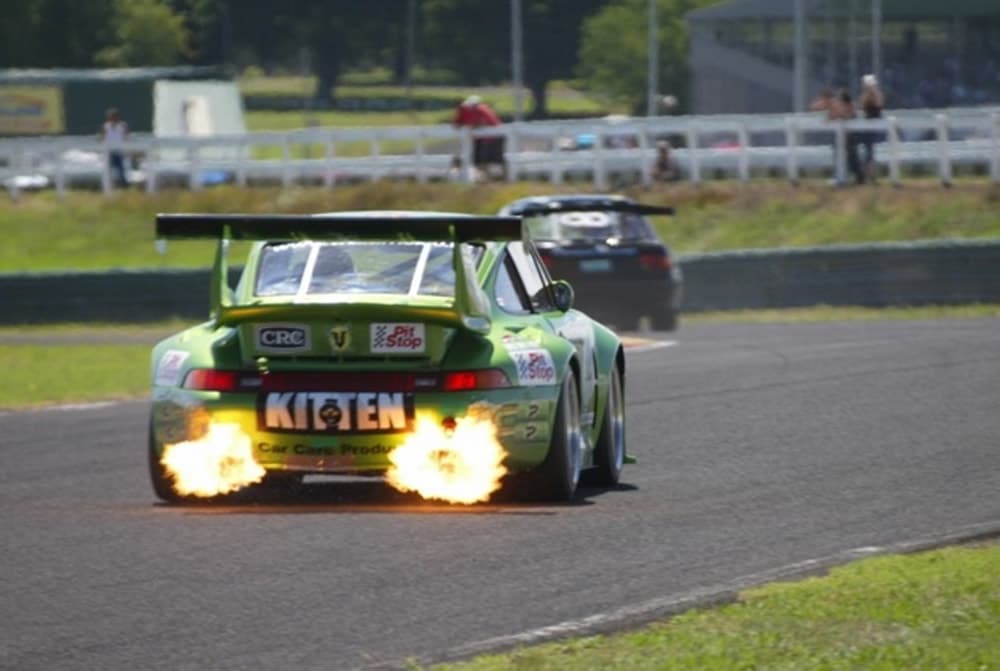 Ray Williams Race History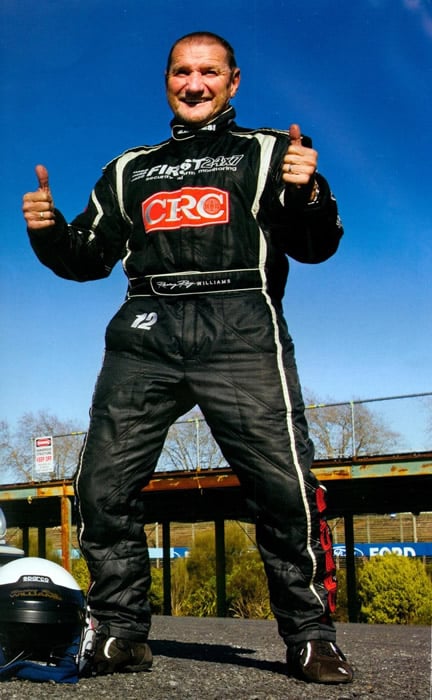 Ray Williams was born in Auckland on 10th March 1946. In his first full season of motor racing he won the 1973/74 Castrol GTX NZ Production Car Championship when driving a Datsun 1600. Thereafter, with little in the way of funds to support his racing, Ray was limited to competing in the annual Benson & Hedges endurance races held at Pukekohe. In the B & H he won the 2000cc class in the 7 hour 1974 race and was second in the 9 hour 1975 race while driving a Ford Cortina 2000GT. He won the 2000cc class again in the 9 hour 1976 race in a 'factory' Cortina 2000L and won the Overall Team Prize in the 1977 race in a 'factory' Ford Fairmont V8. In 1978 he raced a Ford factory entered Ford Escort 1600 Sport and together with a second factory Escort, they took 1st and 3rd places in the 1800cc class of the 6 hour B & H race. In this race Ray enjoyed a duel for many laps with Derek Bell, Yes the DEREK BELL, who was driving a Mk4 Ford Cortina, as a celebrity guest driver. Ray raced the full 1978/79 season in a Ford Escort Sport and won the NZ Ford Escort Championship – the first single-make championship held in New Zealand. In 1981 Ray raced an Alfa Romeo 2000 Alfetta GTV to win the 2000cc class of the B & H 6 hour race. In 1984 he raced a Nissan Bluebird Widetrack to win the 2000cc class of the 3 hour race at Bay Park. In 1987/88 Ray was part of the winning team to win the NZ 'Shell Sport Saloon Car Championship' driving Nissan cars – he was also Team Manager and Race Driver Instructor for the Nissan-Mobil Celebrity races from 1985/89. Throughout the 1980s he was often seen driving his own modified Alfa Romeo GTV 2000cc in selected Classic races.
Ray's Porsche Racing
On 26th September 1988 Ray purchased from Colin Giltrap a 1983 Porsche 930 Turbo road car that had been imported to New Zealand in 1987 from the Kingdom of Bahrain by John Free. Three days after buying the car, Ray raced and won with the 930 Turbo "Ivory Beast", as he had named the car, in the first Bridgestone-Porsche series race for 1988. Ray was to race this car many more times over the next 18 years in the annual Bridgestone-Porsche Club NZ series races and in the very competitive Thoroughbred and Classic Owners Club (TACCOC) Championship series.
In the 1990/91 season Ray had 34 starts for 30 wins in the 'Ivory Beast'. He gained first place overall in Bridgestone-Porsche Club NZ Championship, as well as 1st place in Class A of the same Championship. He was rewarded with a trip to England to race a borrowed Porsche 911S in some of the Porsche Club of GB race series – he was first in class at Brands Hatch, second at Castle Combe, first in the Production class at Oulton Park and first in the inaugural and highly coveted Porsche Club of GB 'Bill Taylor Memorial Trophy' race held at Oulton Park.
In 1991, Ray raced in the Nissan Mobil 500 in Wellington in a red Porsche 944S belonging to Vic Ferguson (GB). The car was raced by Ray, Vic and Brian Peace but they retired the car before race end. Ray also raced the same Porsche 944S in the 1991 Nissan Mobil 300 at Pukekohe with Ferguson and Peace where they finished a credible 11thoverall and first in class.
From 1992 until 1996, Ray raced his 930 Turbo 'Ivory Beast' in a wide variety of races throughout New Zealand.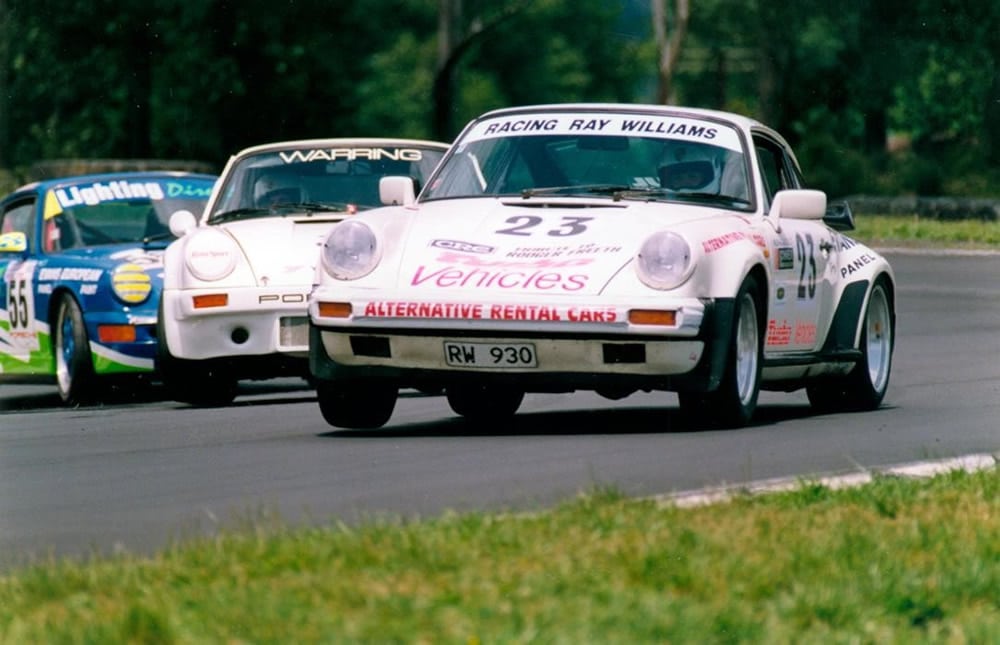 On 31st October 1995 Ray made an attempt to set the NZ Land Speed Record (LSR) in the 'Ivory Beast' on both the West and East Canal Roads, near Waitakaruru (itself on Highway 25 below the Firth of Thames). He made 8 runs (4 each way) but apart from capturing the LSR for a road car, the Waitakaruru roads proved to be far too rough and dangerous for Ray to set the outright NZ LSR.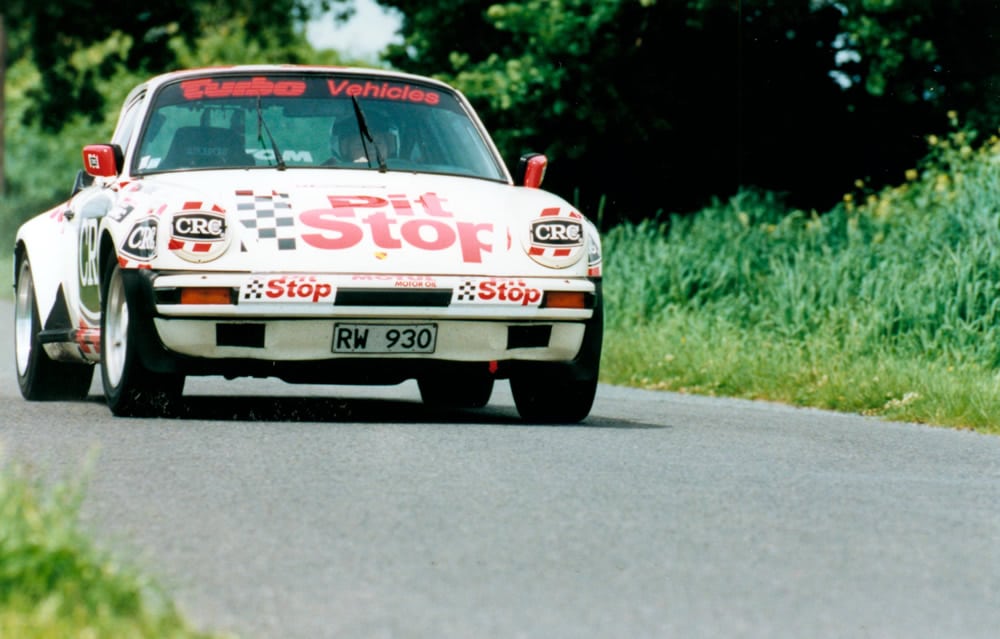 On 16th March 1996, at Goudie Road, Broadlands, (between Taupo and Rotorua), Ray used his 930 Turbo 'Ivory Beast' to set 10 National LSRs in both the 'outright' and 'road car' categories. Ray completed 12 runs in strong gusty winds and in squalls of rain to set the LSR at 316.92 km/h (196.72 mph).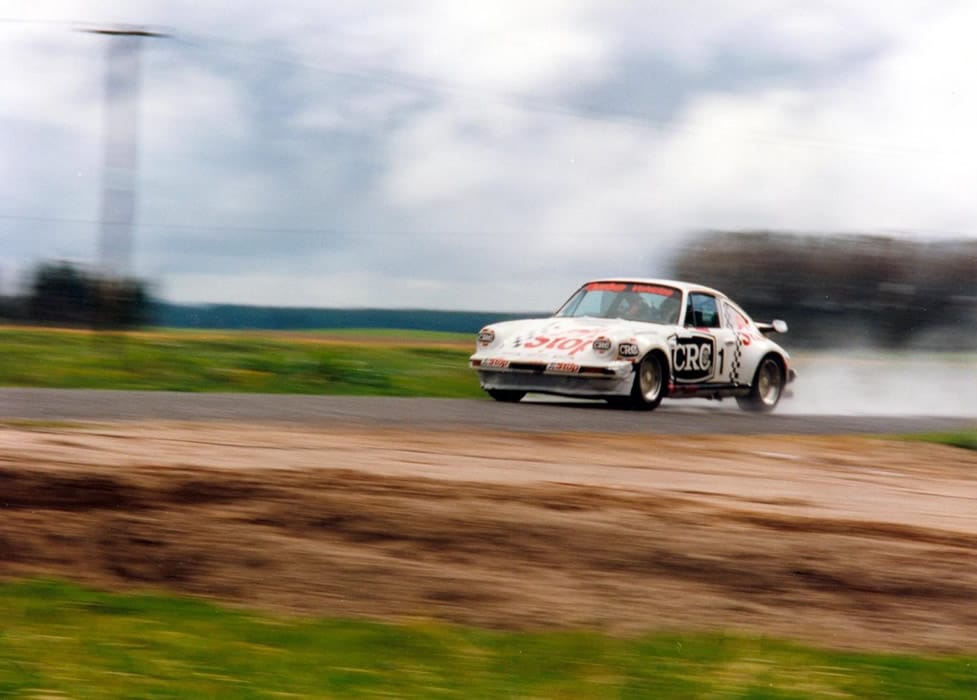 Ray was awarded The Castrol Trophy for setting the NZ Land Speed Record for the Flying Mile – the trophy is a one third replica of the Sir Charles Wakefield Trophy which was presented in the 1930s by Castrol's founding Chairman for the World Land Speed Record.
In 1996 Ray purchased a second 930T – this was the ex-Brian Peace silver coloured 1982 Porsche 930 Turbo road car. Ray referred to this car as the 'Peace car'. He won the 1996/97 Class B section of the Bridgestone-Porsche Club NZ Championship; and in 1997/98 he won the Bridgestone-Porsche Club NZ overall Championship for the second time.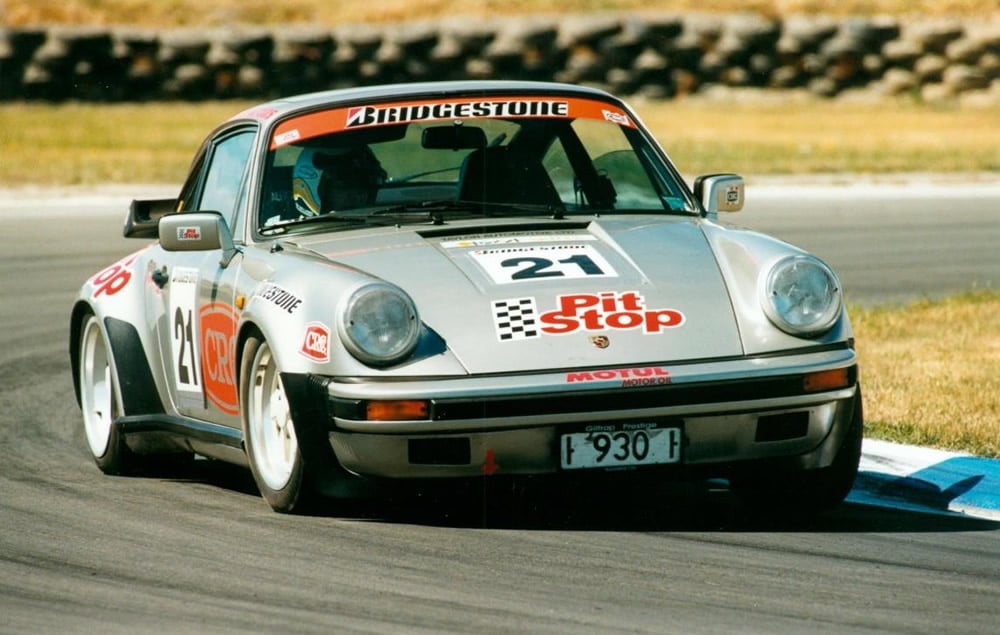 After winning the 1997/98 Bridgestone Porsche Club Championship, Ray swapped the 'Peace car' for a Porsche 911 RSR spec 3.2 litre car that he named "The Black Stallion".  'The Black' was a very light and nimble car. In 'The Black' he raced and won the 1999 Bridgestone Porsche Super Cup for cars above and outside Bridgestone-Porsche Class A Regs. In the Super Cup class, he was competing against the strong Lighting Direct team, and against some other cars that did not comply with the standard class rules. Also, in other selected races, Ray raced a March DSR Indycar in 1997 and an Elfin MR5 Repco F5000 in 1998, setting lap records in the Indycar and winning in the Elfin.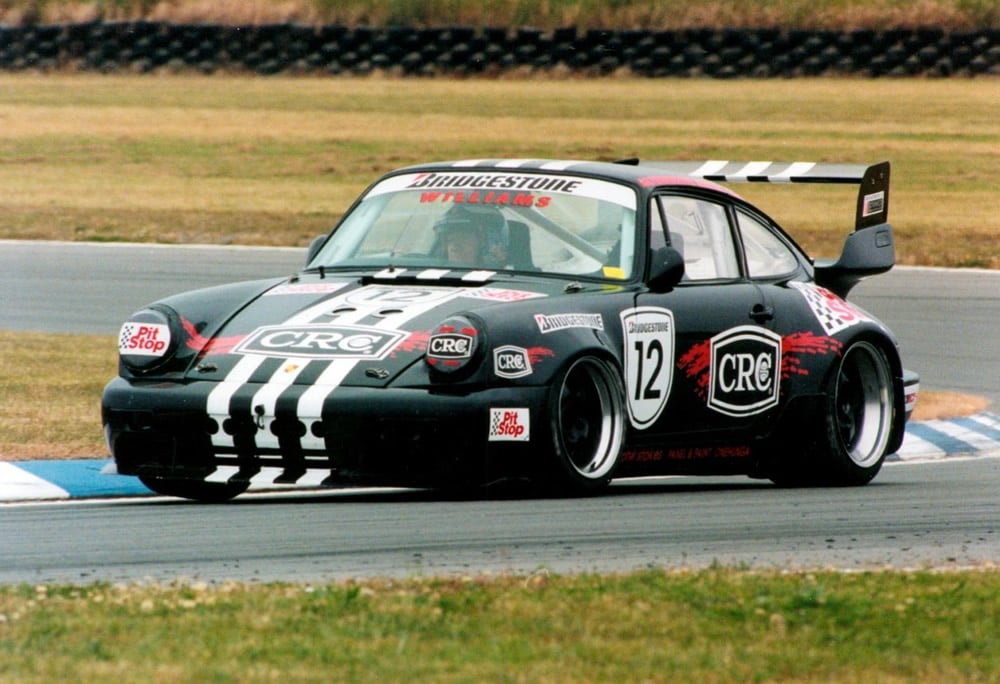 In 2000, when driving the 'Ivory Beast', Ray won the 'Last Race in the World of the Past Century' at Pukekohe, a race that was held just before midnight on 31st December 1999. He also won the 'First Race in the World of New Millennium' in another race held just after midnight on 1st January 2000.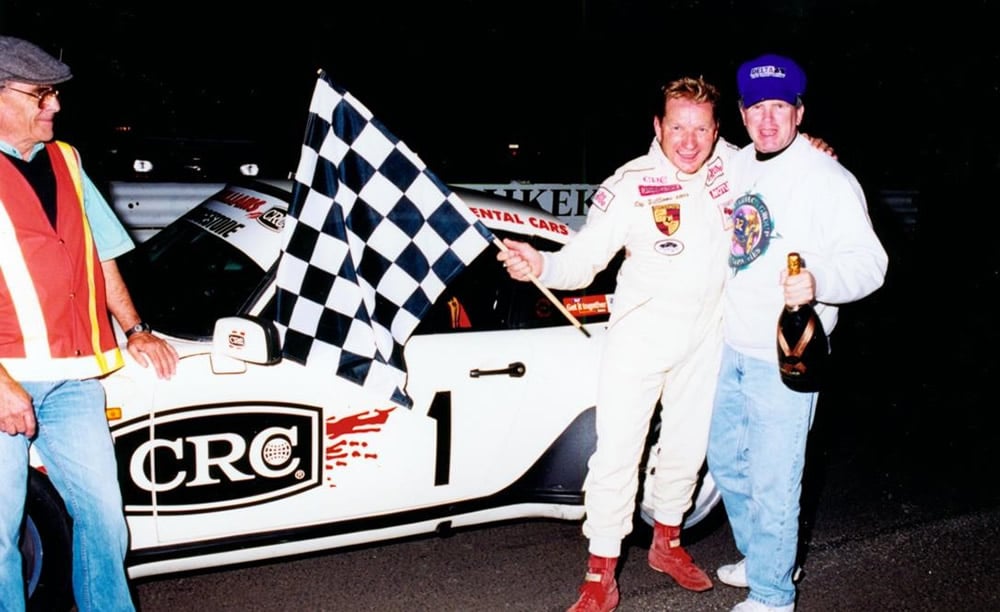 In 2001, Ray purchased the yellow Porsche GT2 Twin Turbo spec formerly owned by Don Kay. He repainted the car with Leopard spots and named this car 'BigCat'. With BigCat he won the 2001 Bridgestone-Porsche Super Cup and thereafter continued to race this car in the Super GT series.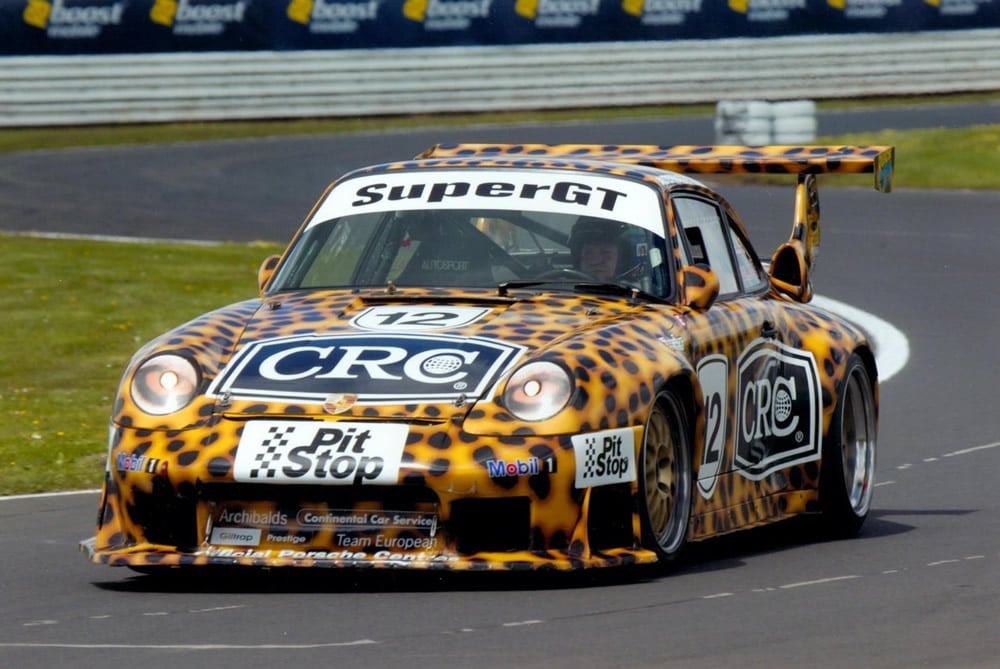 In 2002 and 2003 Ray raced 'BigCat' in both the Bridgestone-Porsche Club and the Super GT series. Also in 2003, he competed in Targa as co-driver to Steve Millen in a Falcon XR6 Turbo – they finished 1st in class. Ray is currently an ambassador for Targa NZ driving the '001' car giving rides to MPs, Councillors, etc.
In 2004 Ray raced in the Super GT series in 'BigCat' but he was hurt in a 'big shunt' at Pukekohe on 30th April when novice driver Grant Dalton pushed him into Armco fence at some 200km/h. 'BigCat' was subsequently rebuilt, with a big 'weight loss', and painted in energy drink "V" bright green livery. The car was then named the 'Kitten' car.  Ray also raced 'Ivory Beast' in the 2004 Bridgestone-Porsche series but it was by now on old car and didn't fit neatly into any category, so had to carry an extra 66 kilograms weight penalty, which in turn made it uncompetitive.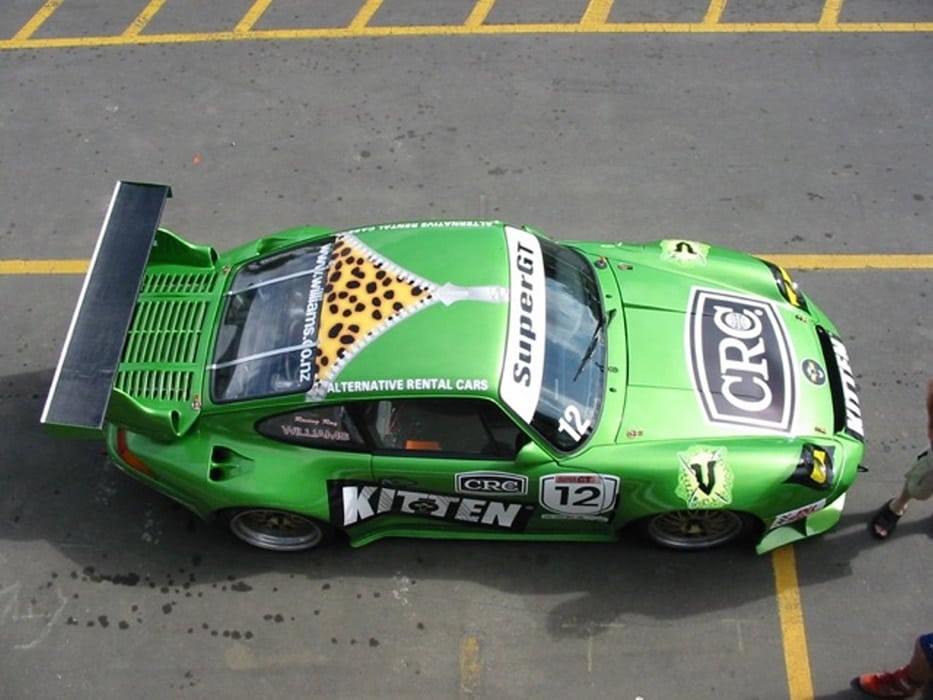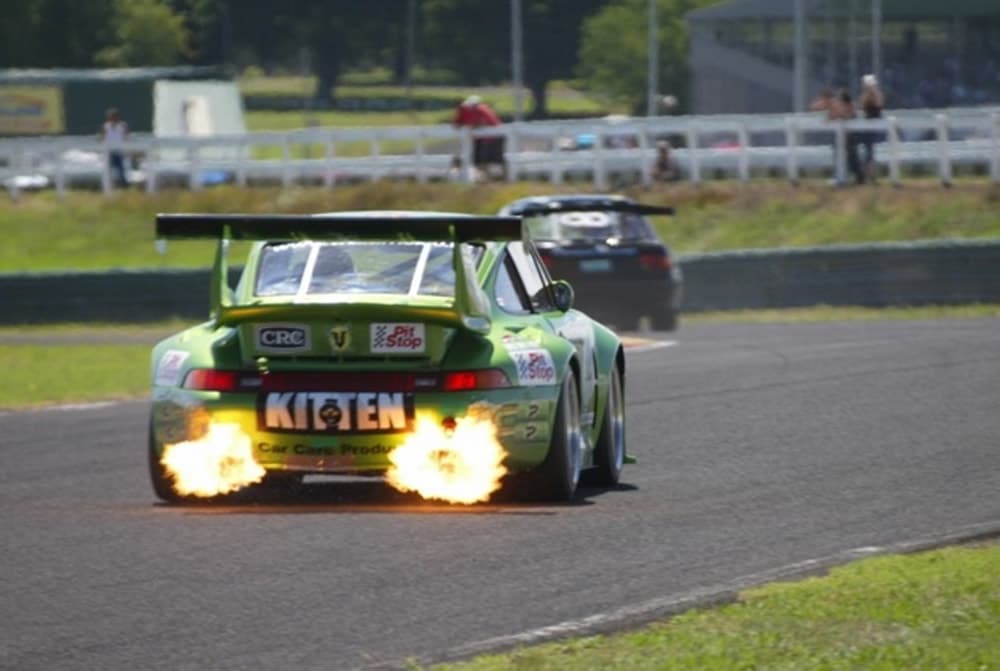 In 2005 Ray raced 'Ivory Beast' in the Bridgestone-Porsche series, and the 'Kitten' car in the Super GT series.
In 2006 Ray raced with Mack Storey in Targa in Mack's Porsche 996 Twin Turbo. He also raced with Mack in the Pukekohe 6 hour and Taupo 4 hour 'Enduros' in the same 996, winning both. At Manfeild on 7th/8th August Ray co-drove Mack's 996 Twin Turbo with fellow drivers Mack Storey, Steven Neville, Harry Dodson, Ross Heffernan, and Jeff Hogg to set New Zealand Endurance records in Category B2, Group 1, Class 18 cars up to 6000cc supercharged in the following categories – 1 hour 125.43km, ave 125.43kp/h; 6 hour 781.33km, ave 130.223km/h; 12 hour 1502.36km, ave 125.76km/h; 18 hour 2263.68km ave 125.76km/h, 24 hour 2943.35km ave 122.37km/h.
In 2007 Ray raced 'Ivory Beast' in the Bridgestone-Porsche series and the 'Kitten' car in the Super GT series.
In 2008 the 'Kitten' car was painted black and after it was raced in the Manfeild GT1 series the car was sold to Guy Stewart of Skope Industries, Christchurch.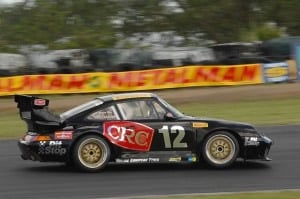 In 2008 and beyond 'Ivory Beast' was used in the 'Arrow Wheels' series until 2012 when Ray retired the 930 Turbo from racing. The always roadworthy 'Ivory Beast' has since been used for Course Car duties when required. It has now accumulated 155 victories, which, according to Porsche Germany, is a World Record for any Porsche!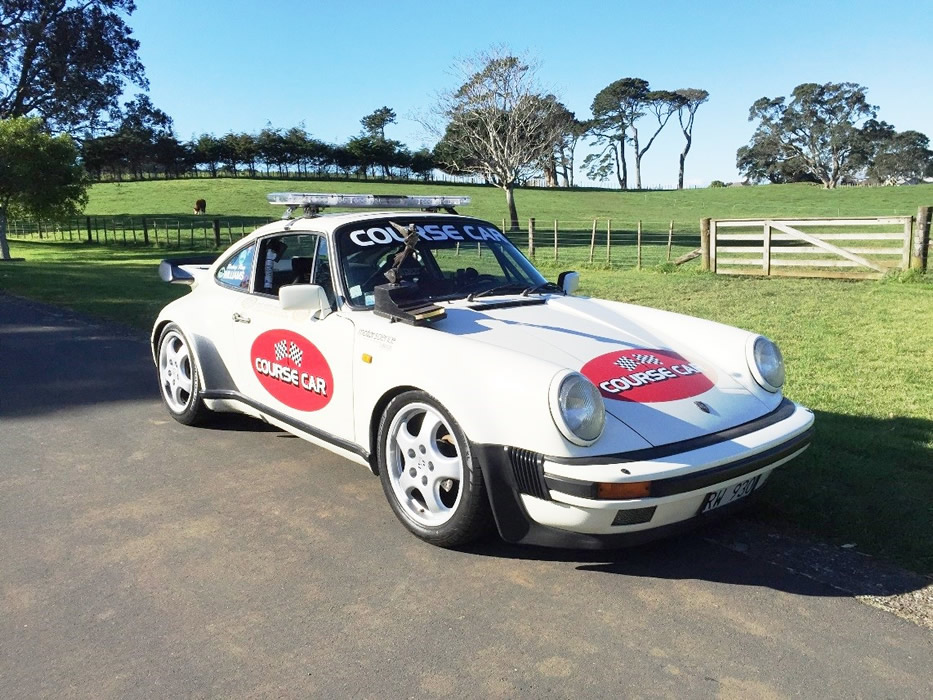 In 2011 Ray raced with Conal Dempsey to win the 6 hour Enduro Race at Pukekohe on 14th May 2011. They used Conal's Porsche 911 Turbo. Ray teamed up with Conal again to win the 4 hour Enduro Race at Taupo on 11th June 2011. With these two victories they won the Endurance Racing Trophy for 2011.
Ray remains willing and able to give freely of his time in support of Motorsports at any level. He enjoys racing (and still winning!!) in the new 2K Cup competition and maintains his position as the Senior Instructor for the Porsche Club of New Zealand. He was accorded Life Membership of the Porsche Club NZ on 28th April 2007.
Ray's long and undoubted experience as a race car driver, particularly in Porsche cars, is unmatched.  For the past six years Ray has been the Chief Co-Ordinator of the NZ Festival of Motor Racing's busy and varied lunchtime and other on-track demonstrations and related activities. The Directors of the Festival salute Ray for his experience, wisdom and patience in bringing together such a wide range of people, cars and activities for the benefit and enjoyment of our race day patrons and sponsors.